A panel of lawyers and legal education experts discuss the region's legal scene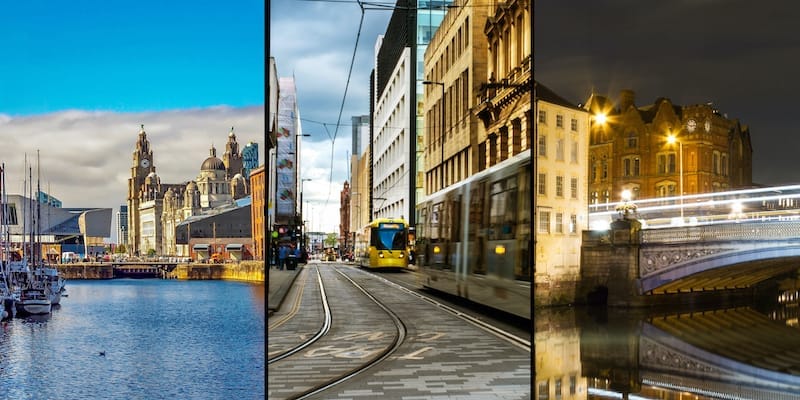 At the Northern leg of The University of Law (ULaw) and Legal Cheek's Secrets to Success virtual events series, a panel of lawyers and legal education experts from Pinsent Masons, Squire Patton Boggs, Kings Chambers and ULaw discussed the region's flourishing legal market, the role of technology amidst the coronavirus pandemic, as well as the opportunities ahead for aspiring lawyers.
---
The speakers
• Melanie Grimmitt, partner and global head of energy at Pinsent Masons, Leeds
• Bryn Doyle, employment partner at Squire Patton Boggs, Manchester
• Sophie Hurst, barrister at Kings Chambers, Manchester
• Matthew Tomlinson, campus dean (ULaw Leeds and Sheffield campuses) and former corporate restructuring and insolvency lawyer at DLA Piper
---
The North: A legal market going from strength to strength
The panel discussed the significance of Google's opening in Manchester and more recently, Channel 4's relocation to Leeds. "It's a really exciting time to be in and around the North", Bryn Doyle said, adding, "legal businesses have been London-centric but there's appreciation now that lawyers in the North are just as good as they are down South."
Doyle explained that as an employment lawyer, the shift of key business hubs from the South East of England to the North has produced a major uptick in employment work. Similarly, Melanie Grimmitt noted that in her practice area, energy and construction, there are "tremendous opportunities", citing the presence of Drax Power Station in North Yorkshire and the region's buoyant construction market. These fresh opportunities have been furthered by the government's push towards greener, more sustainable energy sources — a development which Grimmitt predicts will bring further opportunities for lawyers.
Matthew Tomlinson, The University of Law's campus dean in Leeds and Sheffield, explains why aspiring lawyers should build their careers in the North: 'The opportunities are abundant' #LCCareers

Posted by Legal Cheek on Friday, 26 February 2021
For students interested in kick-starting their legal career in the North, it's important that they can demonstrate their links to the region during the application process. Sophie Hurst explained how she cited the presence of her Manchester-based support network of friends and family when she applied successfully for pupillage at Kings Chambers.
"Show us your commitment to a career in the city", added Grimmitt, before Matt Tomlinson reiterated the need to demonstrate CV-enriching, region-specific experience in training contract and pupillage applications.
There were differences of opinion with regards to some of the reasons for the shift of legal work up North. Doyle suggested that the shift away from London was arguably inevitable given the realisation that people can work effectively from different locations, irrespective of COVID-19, at a lower cost base. Meanwhile, Grimmitt suggested that the impact of the pandemic and new, more flexible working approaches, has resulted in clients becoming increasingly less concerned with where their lawyers are based.
The role of technology
Hurst explained how video-conferencing tech has enabled the courts to function throughout the pandemic. Remote hearings, she explained, can be conducted over the telephone, on Skype, on Microsoft Teams or through the Courts and Tribunal Service's Cloud Video Platform. She expects these modernisations to bring about long-lasting changes in the way that judges and barristers alike hear and present evidence — a refreshing consequence, in her opinion, saving time and improving efficiency.
Tomlinson also revealed that the pandemic has accelerated the adoption of tech within legal education, as ULaw swiftly shifted teaching online to ensure students could continue with their studies, even at the height of the first lockdown.
Further, Hurst said that because of online platforms, chambers are producing and recording seminars and podcasts. She advised students to take advantage of these to further their understanding of the law.
The Green Economy
When asked about the energy sector in light of global commitments to reach net zero carbon emissions, Grimmitt said she senses "a sea change" in the push towards renewable energy. This will create more work for lawyers, she said, adding:
"There are so many opportunities to work in the field. It is tremendously varied. Energy policy is always changing, and the scope is international. I like that at the end of a project I've achieved something tangible."
Innovation in energy promises to be a win-win situation: introducing opportunities for law firms, lawyers and future lawyers alike, all while benefiting the planet.
About Legal Cheek Careers posts.