Cardiff University law student Sophia McKenna takes on the struggle with access to justice and explores how we can develop effective solutions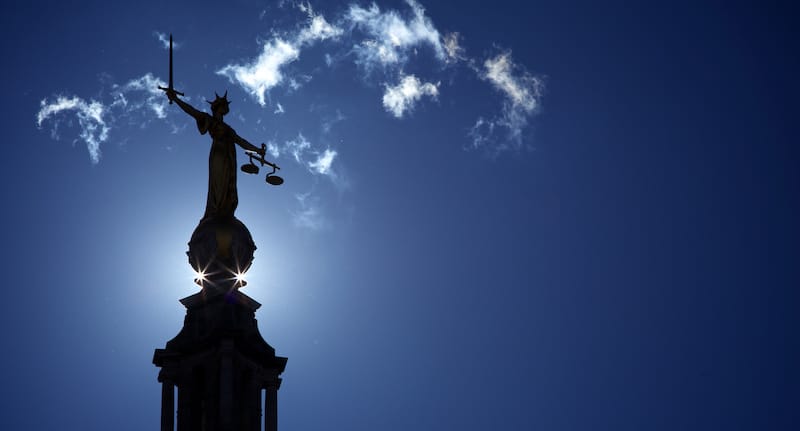 Reflecting on the recent events of Covid-19, the Russia-Ukraine conflict and UK inflation creating uncertainty and vulnerability, it seems appropriate to consider the issue of access to justice.
It has been over ten years since The Legal Aid, Sentencing and Punishment of Offenders Act 2012 (LASPO) was implemented, which cut legal aid provided by the government. The Law Society has highlighted how 61% of their member solicitors have been concerned recently about LASPO's impact on access to justice.
Solicitors have a duty of care towards their clients which requires them to act with 'reasonable care and skill' to provide a high quality service. The professional standard is outlined by the Solicitor Regulation Authority in a Code of Conduct and through seven key principles (administration of justice, public trust, independence, honesty, equality/diversity/inclusion, act in the best interests of each client).
Given these regulated professional and ethical standards for solicitors to their clients, should they also have a duty to share their legal knowledge with those who cannot afford legal advice in order to uphold access to justice?
Although the profession recognises the issue with access to justice, The Legal 500 Future Lawyers emphasises that law firms are businesses which need to prioritise client work. Solicitors cannot give full attention to pro bono work and therefore mandatory pro bono is not the most efficient or long term solution.
The Post-Implementation Review of Part 1 of the Legal Aid, Sentencing and Punishment of Offenders Act 2012 explains that legal aid cuts aimed to create a 'sustainable' approach to legal aid as the £2 billion per annum given to legal aid in 2013 could not be continued. As a result, the focus shifted to balancing taxpayer contributions alongside the needs of the most vulnerable people. However, this has resulted in strict eligibility requirements for legal aid which leaves some people cut out from the justice system depending on their type of case.
The Law Society recognised these 'legal deserts' and campaigned for a change. This resulted in an agreement for a civil legal aid review report to be published in 2024. These multiple reviews since the implementation of LASPO show that change is needed, and that the approach to providing access to justice has to be monitored. Michael Gove's (former Justice Secretary) previous suggestion of mandatory pro bono work as a 'professional duty' is not a realistic solution as solicitors already have a heavy workload and the government still needs to do their part in maintaining access to justice.
Hence, at this juncture, it is important to assess the future direction and the key contributors to access to justice. Students, solicitors, law firms, charities and the government have to unite in their efforts to ensure there is a comprehensive approach to access to justice.
Student participation in pro bono
Student participation in pro bono, rather than mandatory pro bono for solicitors, would be a fair and sustainable way to create a stable future for access to justice. By universities encouraging pro bono, not only would law students further their legal career development and learn new skills — genuine, generational, and widespread societal commitment to ensuring access to justice could be firmly established.
This is a realistic solution, with LawWorks encouraging student pro bono participation. Students would be able to assist with cases that do not qualify for legal aid and this would be 'an integral way of instilling the ethos of pro bono work' in future solicitors. It could be argued that this may be difficult to facilitate widely in all areas impacted by legal aid cuts as insurance and qualified lawyers acting as supervisors would be needed in order to comply with The Pro Bono Protocol. But this is not necessarily the case – consider, as an example, the New York Bar's requirement for applicants to undertake fifty hours of pro bono work. This demonstrates that large scale pro bono can be implemented successfully.
The implication is that student pro bono initiatives could be encouraged on a national scale, across the UK, by universities and the government. A more structured and centralised student pro bono system, supported by the government, could be formed to make efficient use of student contributions. This would make a bigger impact on and be targeted towards access to justice, in addition to university specific pro bono projects. Creating a passion for pro bono in students could increase the amount of future solicitors who would want to participate in pro bono to ensure access to justice, without needing to force a regulated pro bono requirement.
In addition, the Solicitors Qualifying Examination (SQE) could potentially facilitate a rapid improvement in access to justice as pro bono can be used towards the Solicitors Regulation Authority requirements of qualifying work experience. This is significant as it demonstrates a step towards embedding access to justice into legal training and solicitor qualification in an incremental manner; with the ability for aspiring solicitors to train at charitable organisations.
Alongside the involvement of charities in qualifying work experience, charities also aim to facilitate some funding for access to justice organisations.
Charities
The Law Society 'Spotlight on: Access to Justice Foundation' explores the important role that the charity plays in ensuring access to justice. The charity raises funds and shares them between organisations to support access to justice. For example, pro bono cost orders 'must be paid to the Access to Justice Foundation' when the party that had free representation succeeds in civil proceedings. However, raising funds may be an unreliable way to provide legal aid as there will be variation in resources amongst organisations. This means that a consistent standard of legal support may not be provided in all access to justice cases.
The lack of resources is evident from 92% of the Citizens Advice Bureaux in 2014 struggling to be able to refer people for 'specialist legal advice'. This shows that charities may be able to help with initial advice but progressing and resolving a case can be difficult with delays. Access to justice is reliant on the amount and range of solicitors who can volunteer, in their spare time, for charitable organisations. For example, volunteer solicitors are a great support to Citizens Advice who can provide a list of free solicitors to people who cannot afford legal advice, to law centres and to LawWorks or the National Pro Bono Centre by undertaking pro bono opportunities.
Although charities contribute to access to justice, they are not the most secure or full solution. It could be argued that a professional duty for solicitors to do pro bono would guarantee solicitor contribution to charities that help those without legal aid. However, this would put immense pressure on solicitors, so instead, a balanced solution is needed. More resources and time is needed to create a stable commitment to access to justice which law firms could provide under their corporate social responsibility.
 Law firms and their corporate social responsibility towards pro bono
As BBC News highlighted in 2013, the government wanted 'to see fewer but bigger organisations providing legal aid'. This supports the idea of law firms providing opportunities and dedicated time for pro bono work targeted towards access to justice, either through law firm pro bono projects or charities. This would enable solicitors who value access to justice to work for law firms that share this goal within their corporate social responsibility instead of a mandatory pro bono requirement.
Law firms are increasingly alive to their moral obligations, as demonstrated by most firms closing their offices in Russia in 2022 due to the Russia-Ukraine conflict and sanctions. Therefore, law firms are likely to also understand how pro bono opportunities for their solicitors are an important way to contribute to access to justice and make a valuable community contribution.
Although law firms may believe pro bono reduces time and focus given to their client work, this is not necessarily the case. Law Works suggests 'A Business Case for Pro Bono in Law Firms' which explores the idea that pro bono and business can 'complement' each other.
Law firms can benefit from pro bono initiatives by solidifying their corporate social responsibility and 'attract value-matched clients' whilst solicitors are given more specific time through paid or volunteer opportunities to contribute to pro bono cases in order to improve access to justice. This would enable a suitable compromise which would allow solicitors to work for access to justice cases without being overburdened with mandatory pro bono requirements.
Law firms encouraging pro bono contributions from their trainees and solicitors would enhance their skills as it would provide strong 'training and professional development'. Furthermore, LawWorks refers to a 2016 study which found that 75% 'of millennials would take a pay cut to work for a socially responsible company' and 76% of millennials would 'consider a company's social…commitments before deciding where to work'. Therefore, it is important for law firms to incorporate pro bono for access to justice causes into their working culture in order for them to remain a strong contender 'in a market where the competition for legal talent…can sometimes be fierce'.
It is important for law firms to further embrace pro bono which would allow solicitors who are passionate and willing to contribute to access to justice to do so, rather than imposing a mandatory pro bono requirement.
Now is a great time for law firms to strengthen access to justice within their corporate social responsibility. With recent and future developments in AI and technology, it will assist solicitors with their work and give them more free time. Law firms can distribute this extra time towards optimising their client work and incorporating access to justice cases into their working culture.
Overall, it is evident that access to justice involves a range of elements with students, charities and law firms contributing to access to justice. This demonstrates that the narrow approach of mandatory pro bono for solicitors is not the solution. Unless the government makes significant changes to legal aid following their 2024 review, it remains that a wide approach involving key contributors must be taken.
Sophia McKenna is a third-year law student at Cardiff University. She is a Legal Cheek Campus Ambassador 2023/24 and a pro bono student volunteer at Cardiff University.