Exeter Uni law student Dara Adefemi explores the complexities of competition law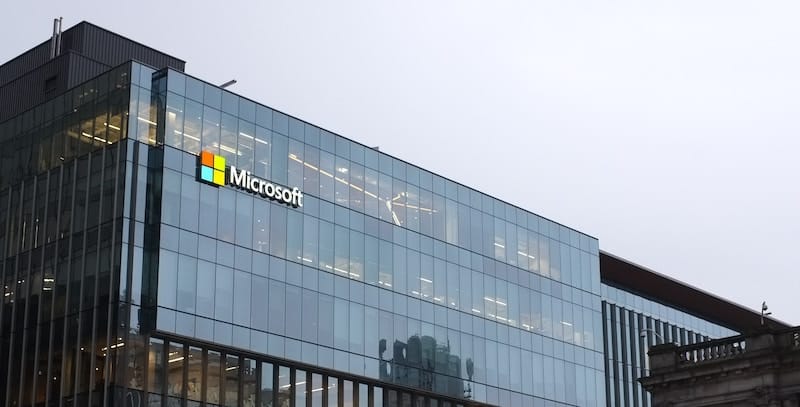 On January 18, 2022, Microsoft announced its intention to acquire Activision Blizzard for $95 (£76) per share in an all-cash transaction valued at $68.7 billion (£55.4 billion). If successful, the deal will transform Microsoft into the third-largest gaming company by revenue.
Background
By nature, an acquisition of this scale is bound to meet resistance from regulators worldwide. Regulators are always apprehensive about endorsing deals with a high risk of producing a 'monopoly' (a company whose product dominates an entire industry) and significantly eliminating competition or disadvantaging consumers. Therefore, it is important for deals of this nature to be approved by regulators worldwide to ensure there is a global agreement that competition within the market is not being significantly harmed. A global endorsement is important to Microsoft to avoid the risk of being unable to conduct business in disapproving countries.
Allies and foes
Microsoft is involved in, what I would describe as, the first ever regulations world war. Regulators across the world are standing either beside Microsoft or against them. Microsoft's allies, who hold that its acquisition of Blizzard will not reduce competition, total over 37 countries, including China (the world's largest gaming market), New Zealand (the most recent addition) and the European Commission (who first stood as a foe but were converted to allies in May 2023 after Microsoft provided them with a list of 10-year licensing commitments). From this, it can be seen that Microsoft stands in a very strong position as it has significant backers behind the deal.
However, standing as foe are two of the most powerful regulators in the world: The Competition and Markets Authority (CMA) and the Federal Trade Commission (FTC).
In December 2022, the FTC sued to block Microsoft's acquisition of Blizzard. They went as far as to request a restraining order in June 2023, requesting to completely immobilise the merger during the duration of the lawsuit. This was successful. However, in July 2023, the courts denied the FTC's request to extend the restraining order,  on the grounds that they had not sufficiently proved that the deal will lessen competition. Relentlessly, the FTC appealed this decision the following day. This appeal was denied. The denial of the FTC's appeal ended Microsoft's regulatory struggles in the US and served as a victory by default as it rendered the FTC's disapproval powerless.
In January 2023, the CMA provisionally opposed the deal. In March, they released a statement stating that Microsoft had addressed one of its key concerns by providing evidence. Based on this announcement, the UK believed that the CMA's approval was imminent. However, in April 2023, the CMA took the UK by surprise by vetoing the deal because of the 'consequences it will have on the cloud gaming market' to which Microsoft's solution was rejected. Microsoft and Blizzard have appealed and, alongside the world, await the results.
Some thoughts on the matter
Though I am a big supporter of the deal, it is important to understand why the FTC and the CMA are taking such a strong stand against Microsoft and its allied forces.
Microsoft owns Xbox, the second most popular gaming console after PlayStation, making them direct competitors to Sony and other large gaming companies like Tencent. It is therefore a possibility that Microsoft are acquiring Blizzard, who own leading games such as Overwatch and Call of Duty, to grant themselves a competitive advantage by making Blizzard games exclusive to Xbox.
In doing this, regardless of preference, if a consumer wanted to play a Blizzard game, they would have to purchase an X-box instead of a PlayStation, thus eliminating Sony's chance to compete. Therefore, it is entirely possible that the deal would unfairly eliminate competition. However, such is the case with any mega-merger and acquisition — which is why I believe it is important to focus on the intention of both parties.
Microsoft has explicitly stated their intention is "to bring the joy and community of gaming to everyone, across every device". Their apparent intentions are to create better games and increase the accessibility of these games amongst niche devices. Objectively, the deal is an effective business move for both companies to grow and increase revenue, as are all mega-mergers. However, this is not as selfish an objective as it seems, as it will better equip the companies to meet their consumer's needs.
Take, for instance, the decision of Vodafone and Three to merge, which will allow customers to enjoy greater internet coverage and reliability. Think also about JustEat and Grubhub's merger which gave consumers more restaurant options to choose from. I think the ultimate goal of a mega-merger is to better meet consumer needs. This, I believe, is the intention of Microsoft and Blizzard.
Through producing a list of 10-year licensing commitments, they've demonstrated that their main objective is to meet consumer needs rather than reduce competition, so it is unlikely that they will take any anti-competitive actions. Seen through the fact that the CEO of Blizzard is set to remain in position after the deal, there are no signs of Microsoft intending to dampen innovation at Blizzard. Therefore, I view the CMA's and FTC's adamant resistance towards the deal as unfounded.
I believe competition in the gaming industry will continue to boom and insinuating otherwise underestimates the strength of Microsoft's competitors. The concerns of the FTC and CMA would be greater justified if Microsoft stood at number 1 in its industry which, presently, is not the case.
Conclusion
It remains Microsoft's best course of action to reach an amicable agreement with the CMA as, to win they appeal they are burdened with the difficult task of proving  the CMA's  decision to veto the original deal was wrong. Their best course of action would be to come to an amicable agreement with the CMA by agreeing to a set of demands. The CMA's continued rejection of Microsoft's proposals makes this a near impossible task.
Importantly Microsoft's agreement to license call of duty to Sony forced the CMA to re-evaluate the deal due to a change of the original terms.
Due to the CMA's relentless rejections of Microsoft's proposals, reaching an amicable agreement seemed unlikely. Nevertheless, after a tumultuous battle, Microsoft's victory against regulatory constraints appears imminent as the CMA now hold that Microsoft have addressed their concerns. By agreeing to transfer Activision games streaming rights from the cloud to Ubisoft for 15 years, Microsoft have relinquished control of Activision games which is a significant deterioration from their original deal that likely affects the value for money Microsoft are receiving. Despite this, the new term has paved a path for UK approval though we still await a final decision from the CMA.
Dara Adefemi is a second-year law student at the University of Exeter. She is an aspiring commercial solicitor with an interest in M&A, ESG and competition law.