Much work still to be done before football's reputation is restored, says Staffordshire University law student Naz Khan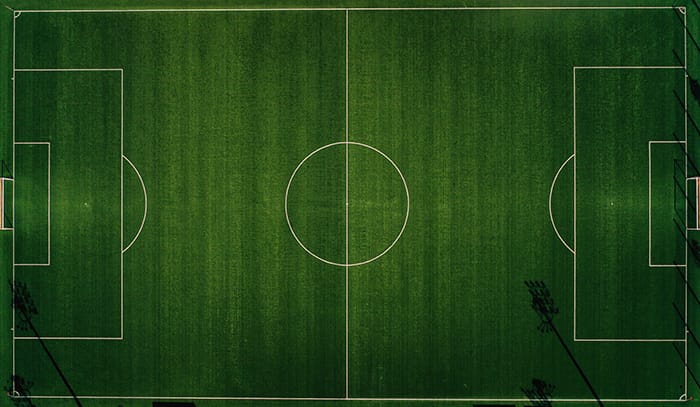 Whilst it might be the 'beautiful game', an uglier side of football persists in the form of an undeniably persistent undercurrent of corruption. Revenues are expansive — some €22 billion (£19 billion) in Europe alone, incentivising the use of murky funding arrangements and myriad backroom deals in order to ensure regulatory oversight is kept to a minimum. Such corruption strangely remains a matter of public knowledge, demonstrated by a variety of decisions best explained by reference to an ulterior motive, most recently in the awarding of the 2022 World Cup to the State of Qatar, although historical examples are all but too prevalent.
There is little to indicate that corruption is merely a regional, nor state-wide phenomenon. Instead, since late 2015 more than 40 officials from FIFA — the sport's international governing body — have been charged with corruption. Outcomes of the trials appear to confirm that such allegations are well-founded, with more than half of those arrested having already pleaded guilty, and other trials ongoing. Whilst it might be somewhat of a cliché to announce that a scandal goes all the way to the top of an organisation, FIFA has managed to fulfil the trope in its stride, with former FIFA president Sepp Blatter found to have made illegitimate payments to a rival for the presidency back in 2011. Investigations into Blatter and other FIFA officials regarding the 2018 and 2022 World Cup Finals remain ongoing.
The question which naturally arises as a result of ongoing corruption is how best to combat such practices. Whilst those that have already occurred are evidently matters for the judiciary, FIFA can be seen to have rolled out a variety of anti-corruption practices in response. At the centre of these provisions is the renewed FIFA Code of Ethics 2018, which aims to give teeth to a previously impotent system of regulation. Infringements which previously had an absolutely discretionary sanction attached now tote minimum and maximum sanction guidelines, with certain infringements, such as inappropriate gambling, carrying potentially unlimited sanctions. Further, the framework regarding match manipulation has been fleshed out, and provisions made to deal with infringements by senior officials more harshly.
Nonetheless, it should be noted that FIFA has seen fit to include an anti-defamation clause covering all who are beholden to the Fédération, a perhaps unsubtle alteration, given the role of investigative journalism in uncovering the most infamous examples of corruption within its ranks. An Independent Ethics Committee with a renewed remit also appears to have arisen in response to the events earlier this decade. This is of little surprise — previous efforts of the Committee can be characterised by both in-fighting and a certain level of wilful incompetence, demonstrated by a decision in 2014 to refuse to disclose the results of its own investigation into the 2018/2022 World Cup bidding process, despite protestations from the author himself.
Finally, and perhaps most importantly, FIFA have submitted to the need for external oversight, having commissioned an independent whistle-blowing organisation to established means by which concerned insiders might reach out. Of course, the success of whistleblowing is entirely dependent on the quality of the whistle-blower themselves, and indeed, if the public justice exhibited in recent years is anything to go by, any corrupt officials who remain will be highly motivated to maintain airtight secrecy.
Unfortunately, the UK also appears to be suffering from its own deficit of proper oversight. 2016 saw scandals involving the apparent possibility of third-party player ownership within the UK, and the dismissal of the England team's shortest-lived manager as a result. More recently, a culture of deregulation can be seen to have taken hold, with a sharp growth in the size of the economy surrounding player transfers. Nevertheless, it can be asserted that the UK continues to exhibit a substantial framework of anti-corruption laws, helping to combat the growth of any malfeasance, although it might equally be asserted that the UK simply excels at hiding the corruption which does occur. Thus whilst organisations like the Transparency International UK might be engaged in aiding the FA in its efforts to maintain an even playing-field, a more robust framework would arguably benefit the process.
There is little doubt that the UK should take the opportunity to present itself as a model citizen whilst it has the chance. If it were to do so, it would distinguish itself against any background of inappropriate conduct. Even in an ostensibly post FIFA scandal world, football appears to still be tarred with the brush of corruption. The Nigerian Football Federation (NFF) can presently be seen to dismiss allegations of corruption levied against it by the state, indicating that power imbalances can deter even attentive governments. At the same time, state-led investigations into the conduct of Switzerland-based FIFA probes indicate that there are few facets of the sporting world which can remain free from the taint of corruption, despite assertions of virtue.
There remains much work to be done before football might be restored to a status befitting the dedication of its global fans, and whether the events of this decade will become a footnote or a precedent remain to be seen. Given the scale of corruption uncovered to date, it would appear that the future fate of the 'beautiful game' must be decided by all parties, big and small.
Naz Khan is a final year undergraduate law student at Staffordshire University and an LLM candidate at Durham University. Upon completion of his masters, he aspires to work as a barrister.