In the Shamima Begum case, statelessness is the key legal issue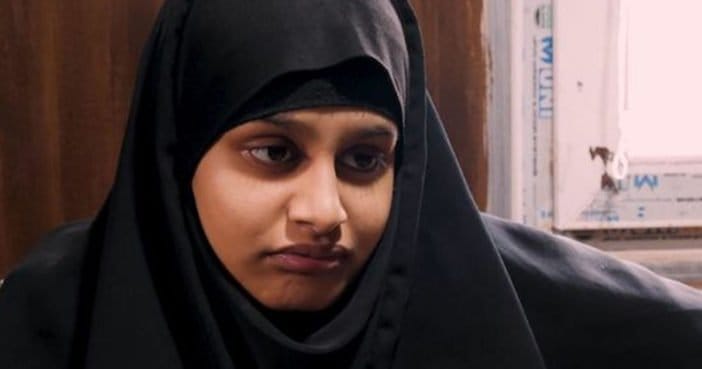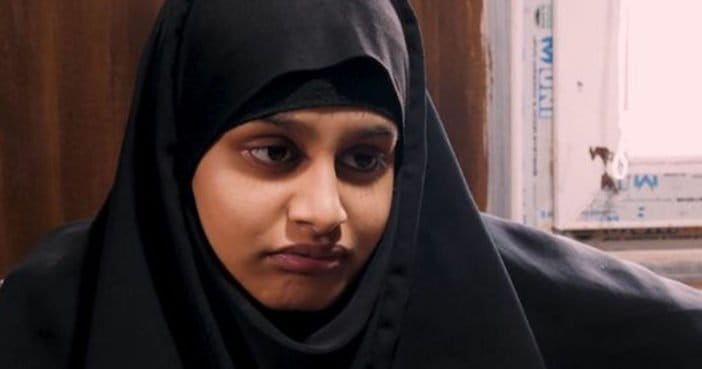 When it was announced last week that the Home Secretary, Sajid Javid, had made the decision to strip Shamima Begum of her British citizenship, national newspapers were all asking the same question: can the Home Secretary legally do this? And I'm afraid I have to give a true lawyer's answer of "it depends."
Under section 40 of the British Nationality Act 1981 a British citizen can be stripped of their citizenship status if the Home Secretary is satisfied that the deprivation is "conducive to the public good". However, the act also provides that the Home Secretary cannot deprive a British citizen of their citizenship if the result would be to leave that person stateless, i.e. without citizenship of any country.
Therefore, one of the main questions before the Special Immigration Appeals Commission (SIAC), if she does appeal, will be "if Ms Begum's citizenship is stripped away, will she be stateless"?
Begum herself says that she does not have any other citizenship. It seems clear that she holds no other passport. But holding a passport is distinct from the legal fact of citizenship, and there is a query over whether she does have Bangladeshi citizenship via her parents. The law in Bangladesh seems to be that if you are born to Bangladeshi parents, you automatically have Bangladeshi citizenship. That said, the government of Bangladesh is currently saying that Begum is not a Bangladeshi citizen.
Bangladeshi citizenship law https://t.co/3dkBChojAr A person shall be a citizen of BD by descent if her mother is a citizen at time of her birth (s5). Government may deprive any citizen of citizenship if she has been resident abroad for 7 yrs and it's in the public interest (s16)

— Joshua Rozenberg (@JoshuaRozenberg) February 21, 2019
SIAC is a court not many will be familiar with, but it is tasked with reviewing immigration appeal cases where there is a national security element. In SIAC hearings there are both open and closed proceedings.
In open proceedings, the appellant has a solicitor working on the case and barrister tasked with advocating before the commission in the usual way. Cross-examination often involves members of the security services who trot out the line "I can neither confirm nor deny" to a high percentage of the appellant barrister's questions.
However, in closed SIAC hearings a special advocate is appointed. A special advocate is a highly controversial being: a senior qualified barrister who is able to meet with the client and take instructions but is then able to see all the secret material that has been deemed by the government too sensitive for the appellant to see. The special advocate, once they have seen this evidence, is no longer be able to communicate with the appellant or their legal team.
The special advocate will review this information and participate in the closed hearing in a way that is in the best interests of the appellant. That could involve refusing to partake at all, or advocating that some of the closed material should be disclosed in open proceedings.
What this means for Begum is that, if the decision is certified as involving national security, she will never truly know the case against her. Her best chance is to provide as much information as possible to the special advocate in the hope that, should she be found to not be rendered stateless if deprived of her British citizenship, she can provide sufficient evidence for her open and closed counsel to rebut the government's evidence and convince the commission that stripping her of citizenship would not be conducive to the public good. The secret evidence will likely focus on how deeply ingrained in ISIS the government believe Begum was and her thoughts on her previous conduct: if her TV interview is anything to go by, she may not have helped herself in this regard.
Once a decision has been made, the committee will deliver both open and closed judgments, releasing only the open judgment to the public. Therefore, the public, along with Begum will only know the result of the appeal together with a brief rationale contained in the open judgment. The closed judgment will only be available to those privy to the closed evidence.
As an aside, there has been a hefty hike in the number of applications made by the government to strip people of their citizenship. In 2017, 104 people were deprived of their British citizenship under section 40(2), a 600% hike on the previous year. The infamous 'ISIS Beatles' are among those to have had their British citizenship revoked.
Looking to Begum's newborn son, what, if any, protection should be afforded to him?
Under section 2(1)(a) of the British Nationality Act 1981, a person born outside the UK is a British citizen "if at the time of his birth his mother or father was a British citizen otherwise than by descent". Begum's son was born prior to her being stripped of citizenship and therefore, it is possible, depending on how Begum came to be afforded citizenship, that her son is entitled to British citizenship. As she is reportedly British born, that would make her a British citizen "otherwise than by descent" and her son British by descent.
With this, her son would be entitled to the protections afforded by the UN Convention on the Rights of the Child (as the UK is a member of that convention) and the UK would owe a duty of care towards the child. This convention is bought into domestic law through the Human Rights Act 1998 and therefore, domestically, the duties of the government towards children lie in European Court of Human Rights (ECHR) Article 8 'the right to respect for family and private life'. It is interesting to note that the UK has not ratified the convention's optional protocol which would allow a child to bring a case for breach of convention rights before the convention itself (once they have exhausted the domestic legal system). The UK not only has a responsibility of protection toward Begum's newborn son but also had a responsibility of protection toward Begum from the age of 15 when she was being indoctrinated by ISIS, a duty the family solicitor argues was neglected.
In 2017 the UK successfully facilitated the return of an estimated 425 ISIS members to the UK. Evacuation is clearly an option for Begum's newborn son — even if the government is unwilling to facilitate the return of Ms Begum herself.
Michelle Moore is currently completing an LLM in human rights law at University College London while practising as a solicitor at a law firm in Lincolnshire.
Comments on this journal are now closed.