Two major, and very different, cases step into the spotlight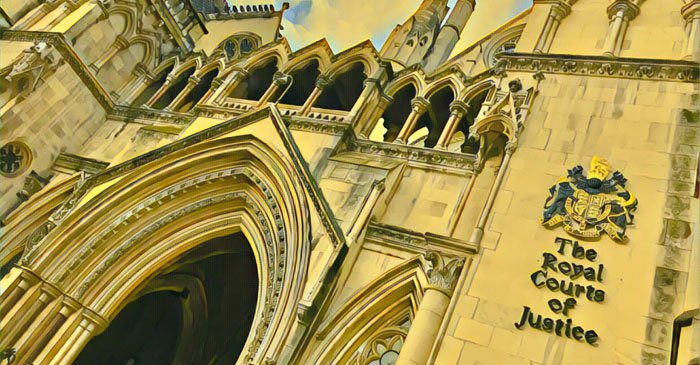 Every law student knows that judicial review is not about challenging the merits of a public decision. The judges don't try to put themselves in the shoes of a decision-maker and work out what they would have decided if it had been up to them; instead they look at whether a decision was unlawful because it was made by someone who used unfair procedures, behaved unreasonably, acted disproportionately or exceeded powers granted by parliament.
Or, at least, that's what they say. The grounds for granting judicial review of an administrative decision change from time to time. But the judges always insist that they cannot interfere with a decision just because they don't like it.
This month, the courts will consider two decisions that have upset a lot of people — including, we may speculate, some of the judges themselves. But will they find themselves able to overturn those decisions simply because of how they were made?
The first case involves John Worboys, the former London taxi driver who is thought to have committed well over 100 rapes and sexual assaults in his black cab between 2002 and 2008. Worboys, who has since changed his surname to Radford, was convicted in 2009 on one charge of rape and 18 offences of sexual assault and drugging, involving 12 women. He received an indeterminate sentence with a minimum of eight years and has now served ten years in prison — the equivalent of a 20-year fixed sentence.
On 26 December last year, the parole board decided that it was no longer necessary for Worboys to be detained in custody in order to protect the public. It, therefore, ordered his release on licence.
That decision has been challenged by two of his victims, referred to as DSD and NBV in court papers. The same two women brought successful claims against Scotland Yard for its failure to conduct effective investigations into the attacks carried out by Worboys. An appeal by the police was dismissed by the Supreme Court on 21 February.
BREAKING: @UKSupremeCourt has unanimously dismissed the police's appeal in the #Worboys case this morning pic.twitter.com/T9dqJOdy9W

— Legal Cheek (@legalcheek) February 21, 2018
The parole board's decision to order Worboys' release has also been challenged by the Mayor of London, Sadiq Khan. And all three claimants have challenged the parole board's decision not to publish its reasons. A separate challenge to the non-publication decision has been brought by the publishers of The Sun newspaper.
Let's begin with that. Rule 25 of the Parole Board Rules 2016 says that "information about proceedings under these rules and the names of persons concerned in the proceedings must not be made public". Those rules were made by a minister under powers contained in section 239(5) of the Criminal Justice Act 2003.
That seems pretty conclusive. But Gavin Millar QC, from Matrix Chambers and for The Sun, says the minister had no power to make those rules: they were ultra vires. The rules are also incompatible with the newspaper's rights under the human rights convention and at common law.
Millar's starting-point is what he refers to as the open justice principle (OJP): that courts must hear cases and deliver judgments in public. There are exceptions, of course, but these must be justified. And the parole board, for these purposes, is a court.
The OJP, he argues, is a fundamental constitutional principle that cannot be overridden by general or ambiguous words in legislation. And yet rule 25 is a complete abrogation of the OJP. So rule 25 must be beyond the powers in the 2003 act and "the decision [that Worboys should be released] taken pursuant to this rule is therefore unlawful".
Next, Millar identifies a common law right to information, based on Kennedy v Charity Commission. Finally, somewhat ironically given his client's very public antipathy to the Human Rights Act, he argues that non-publication breaches the newspaper's right to receive and impart information under article 10 of the human rights convention.
Not so, says David Gauke, the Justice Secretary. In pre-litigation correspondence, his lawyers argue that the OJP applies only to proceedings that form part of the public administration of justice. Parole board proceedings do not come within this definition because their purpose is protection of the public rather than punishment of offenders. Gauke's lawyers also question whether the board is a court for these purposes.
Next, the Justice Secretary argues that the non-publication rule is one that ministers had power to make. When parliament passed the Criminal Justice Act 2003, it would have known that ministers had used previous legislation to make rules in 1997 that hearings were to be in private — although the chairman was empowered to decide otherwise. Parole board hearings had been private since the board's creation in 1967 — although it was originally only an advisory body.
Thirdly, says Gauke, there are good reasons for the non-publication rule. They encourage those taking part in hearings to be completely candid.
Finally, says the Justice Secretary, a challenge to rule 25 is unnecessary because he is currently reviewing it. He is considering whether parole board rulings should be published and hopes to conclude his review by Easter.
In written arguments filed for the permission hearing on 7 February, 11KBW's Clive Sheldon QC, for the Justice Secretary, rejects the suggestion made by DSD and NBV — and by The Sun — that if rule 25 is unlawful then the release decision must inevitably be unlawful. "Parole board decisions are never published," Sheldon points out. "So if the victims' argument is correct it would mean that most or all parole board decisions have been unlawful." What's more, he says, the release decision would not have been any different even if it had been published.
The Sun argues that its challenge to rule 25 should be heard as quickly as possible: "News is a perishable commodity." But that argument is harder for the other claimants to maintain because they have now been shown the board's reasons and the dossier of supporting evidence — on the condition that they do not publish them more widely.
My own view is that the blanket ban on publicity is unsustainable. But, given that rule 25 is being reviewed, Sir Brian Leveson and Mr Justice Garnham may not regard its lawfulness as a priority when the case returns to court on 13 and 14 March.
Instead, they will concentrate on the parole board's reasons. The court will have seen them and so will lawyers for the two victims and the mayor. Since the hearing is expected to be in public and others in court will not be allowed to see the reasons or the dossier in support, we can expect copious references to unnamed experts and random paragraph numbers that will mean nothing to most of those present.
Before seeing the board's reasons, Matrix's Phillippa Kaufmann QC for DSD and NBV argued that the decision to release Worboys was irrational, and therefore unlawful, on the information already in the public domain. I understand she will now be arguing that the parole board did not have all the information it needed to make its decision and that it failed to make proper risk assessments. But it would be very helpful if she could prepare a redacted version of her arguments that could be released to everyone in court.
In the meantime, let us turn briefly to the other high-profile challenge lined up for this month. The claimant, Adath Yisroel Burial Society, is a charity that arranges funerals for members of the orthodox Jewish community in areas including the London boroughs of Camden, Islington, Hackney and Tower Hamlets. Deaths in these four boroughs come under the jurisdiction of the coroner for inner North London, Mary Hassell. The local population includes large numbers of Jews and Muslims.
Sam Grodzinski QC and Khawar Qureshi QC, for the burial society, are challenging Hassell's decision, taken last October, that her office will not prioritise the release of a body for burial to meet the religious needs of the deceased or the deceased's family — even when doing so would cause no material disadvantage to others.
Among the general population, the average time between death and burial is said to be around 15 days. Some have to wait very much longer. By contrast, Grodzinski and Qureshi explain in papers filed at court, it is "an important tenet of Jewish and Muslim faiths that burials should not be delayed overnight". Even when this is not possible, every effort should be made to keep delay to a minimum.
In inner North London, though, every burial reported to the coroner must take its turn. Hassell has adopted what she calls a "cab-rank rule" — though it is unclear whether that operates according to the time of death or the time at which the death is reported to her office.
The claim has attracted support from local politicians who recognise that Hassell's decision has caused what the two QCs called "significant and widespread anguish and consternation". But there has also been opposition from individuals who regard religion as merely superstition and who object to what they see as queue-jumping.
In a shrewd move, the case has been allocated to one of the rising stars of the judiciary. Lord Justice Singh, 53, is the most visible member of a religious minority in the senior courts who is neither a Jew nor a Muslim. He has ordered an expedited hearing on 27 and 28 March.
This case raises a simple but profound issue: should you treat everyone equally or should you treat people according to their needs? Until a few decades ago, public buildings and transport systems were designed with no thought for wheelchair-users or others with disabilities. They were open to all in theory but not in practice. Now the law requires ramps and lifts to be installed where possible. True equality means treating people according to their needs.
But, say the objectors, a religion is not a physical constraint in the same way as a disability. Nobody is required to obey religious laws. The answer, of course, is that those who observe those laws would find it very painful to break them. And, if their observance causes no harm to others, why should they need to?
Grodzinski, from Blackstone Chambers, and Qureshi, from Serle Court, have put forward four main legal arguments:
1. Early burial of a loved one is a manifestation of a person's religion or belief that is protected by article 9 of the human rights convention. Freedom to manifest one's religion is subject only to those limitations that are necessary. It is not necessary to make all Jews and Muslims wait several days for release of a body: other coroners manage early burials without difficulty.
2. Article 14 of the human rights convention requires convention rights — such as the right to manifest one's religion — to be secured without discrimination. A general policy or measure that causes greater hardship to a particular group may be discriminatory even if it is not specifically aimed at that group.
3. Section 19 of the Equality Act 2010 prohibits indirect discrimination. That means putting people who share a characteristic such as religion or belief at a disadvantage compared with people who do not share that disadvantage.
4. Section 149 of the Equality Act 2010 imposes an equality duty on public authorities. The coroner was under a duty to "take steps to meet the needs of persons who share a relevant protected characteristic that are different from the needs of persons who do not share it".
Update
After this piece first appeared, I was shown the detailed responses filed by Hassell and also by the chief coroner, Judge Lucraft QC. He was made an interested party at an earlier directions hearing.
In an attempt to protect local taxpayers (of whom I am one) from having to pay legal costs, Hassell has chosen not to defend the action by counsel or in person. She asserted that she had taken account of articles 8, 9 and 14 of the human rights convention, as well as the Equality Act 2010. However, she offered no reasoned arguments in support of those assertions.
Lucraft's response, drafted by Jonathan Hough QC of 4 New Square, was damning.
"The chief coroner considers that the policy as formulated by [Hassell] is not lawful, even though it may have been produced in a sincere desire to be fair to all in her area."
"First, the policy is over-rigid and effectively fetters the discretion of a coroner to decide the order in which he/she handles tasks with due regard to the circumstances and interests of particular families.
Secondly, the policy when seen in context is not capable of rational justification.
Thirdly, the policy if applied strictly would have the effect of infringing article 9 rights or would be discriminatory in article 14 terms."
"The chief coroner is not persuaded that the policy involves indirect discrimination under the Equality Act 2010 or a breach of the public sector equality duty… But the point may be academic in light of his other views."
Lucraft develops these arguments later in his written submissions. He sums up his views by saying that "a coroner may properly address a reported death with greater urgency… on the ground that the bereaved family have a strong and sincere desire for the body to be released quickly, founded on religious belief".
It's important to remember that although Lucraft sits as a circuit judge he is a litigant for the purposes of this litigation. But his views, based on specialist legal advice, must carry huge weight.
This case might have been avoided if Lucraft had taken advice sooner. In a piece published on 22 January, I said:
"The chief coroner should tell Hassell whether he thinks her protocol is lawful, even if that stops him hearing the forthcoming challenge."
Hassell may now be inclined to throw in the towel, take Lucraft's advice and devise a new policy. Now that the case has got this far, though, the best outcome of all would be a clear ruling from the High Court.
Joshua Rozenberg is Britain's best-known commentator on the law. He is the only full-time journalist to have been appointed as Queen's Counsel honoris causa. You can read his previous Legal Cheek articles here.