It's a fine balance between the freedom of the press and the privacy of individuals, says newly qualified solicitor Aisha Hussain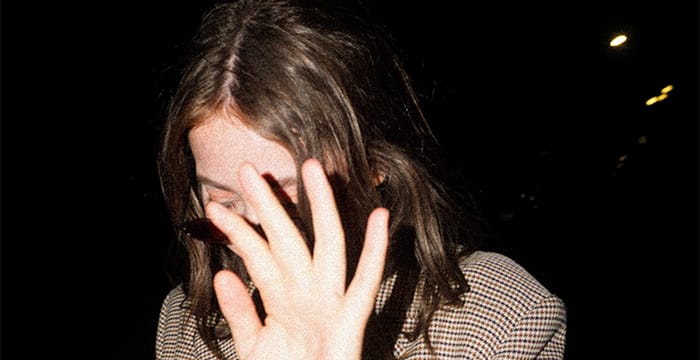 The Duke and Duchess of Sussex have announced they're bringing legal action against British tabloids for the "painful" impact of intrusive press coverage, as Prince Harry makes comparisons between the treatment of his wife to that of his late mother, Princess Diana, and his "deepest fear… that history is repeating itself".
Meghan Markle is suing the Mail on Sunday and its parent company, Associated Newspapers, for publishing the contents of a private letter sent to her estranged father, claiming her right to privacy and family life were breached. Prince Harry is also suing The Sun and the Daily Mirror over alleged phone hacking, thought to be historic.
Historically, the judiciary has developed the law in this area in an incremental fashion, which has gained momentum in recent years, as a result of a number of highly publicised cases. There are various rights which can be utilised including breach of confidence, misuse of private information, breach of General Data Protection Regulation (GDPR) and claims under the Human Rights Act 1998.
Breach of confidence
The expansion of privacy laws came by the doctrine of breach of confidence. In order to successfully claim under this cause of action, it must be established that; the information has the necessary quality of confidence, imparted in a manner which imposed an obligation of confidence and the unauthorised use of the information was to the detriment of the owner.
Breach of confidence gained traction, with the decision in Douglas v Hello! Ltd (No.3) [2005] EWCA Civ 595. This case involved a celebrity couple (Michael Douglas and Catherine Zeta Jones) who entered into an exclusivity agreement with OK Magazine to print photos of their wedding. A rival magazine, Hello magazine, obtained and printed photos of their wedding, without the couple's permission. An interim injunction was granted and damages awarded for breach of confidence and data protection. This was one of the first cases of its kind, setting a precedent and a slew of other 'celebrity' cases.
The infamous phone hacking scandal, where it was found that journalists and newspapers had hacked into the phones of high profile people, called into question the ethics and standards of the media. The scandal led to the courts granting hundreds of claims under misuse of private information, breach of confidence and breach of Article 8 rights of the European Convention on Human Rights (ECHR). The high profile investigation ultimately led to the closure of the News of the World in 2011 and millions of pounds in payouts.
Media and the freedom of expression
Article 10 of the ECHR encompasses the right to freedom of expression and is often the main argument posed in defence of any claim brought against the media. The right to express yourself freely and hold your own opinions, even if they are unpopular is fundamental to our democracy.
It is noted within case law (Axel Springer AG v Germany No.39954/08) that journalists' right to freedom of expression was subject to the journalist acting in good faith and on an accurate factual basis, providing "reliable and precise" information in accordance with the ethics of journalism.
Importantly, it was also noted in Rock n Roll v News Group Newspapers Ltd [2013] EWHC 24 (Ch) that a reasonable expectation of privacy is not necessarily diminished because the individual is a public figure.
The case law
Ali v Channel 5 Broadcast [2018] EWHC 298 (Ch) — This case involved the Channel 5 show Can't Pay, We'll Take It Away, which filmed the claimants being evicted from their home in a state of distress. It was held that the focus of the programme was on the conflict between the parties to make "good television" and not on matters of public interest and that the infringement of privacy went beyond what was justified.
ABC v Telegraph Media Group [2018] EWCA Civ 595 — The Court of Appeal granted an interim injunction to prevent the publication of confidential information disclosed in breach of confidence. It was noted that "confidentiality once breached is lost forever". The judgment balances the parties competing rights: the right to privacy against the freedom of expression. It was further noted that the Article 10, freedom of expression, is not an unqualified right and Article 10(2) states that in the exercise of freedoms, it carries with it duties and responsibilities which may be subject to restrictions and penalties.
Cliff Richard v. The British Broadcasting Corporation [2018] EWHC 1837 (Ch) — In this case, the home of Sir Cliff Richard was searched in connection with allegations of historic child abuse. The BBC broadcast extensive coverage of the search. It was noted that the BBC was less concerned with the public interest element and more concerned with their chance to "scoop a big story". The judgment also clarifies that damage to reputation can be litigated as a breach of privacy right under Article 8 as well as defamation.
A change in attitudes
In an extremely rare show of solidarity and an unprecedented move in British politics, 72 female British MPs signed an open letter in support of the Duchess of Sussex reading:
"As women MPs of all political persuasions, we wanted to express our solidarity with you in taking a stand against the often distasteful and misleading nature of the stories printed in our national newspapers concerning you, your character and your family. On occasions, stories and headlines have represented an invasion of your privacy and have sought to cast aspersions about your character, without any good reason as far as we can see. With this in mind, we expect the national media to have the integrity to know when a story is in the national interest, and when it is seeking to tear a woman down for no apparent reason. You have our assurances that we stand in solidarity with you on this. We will use the means at our disposal to ensure that our press accept your right to privacy and show respect, and that their stories reflect the truth".
Conclusion
The bold approach taken by the Duke and Duchess of Sussex, in bringing joint claims against British news publications, is a direct attempt to send a stark warning to the media, in relation to their "ruthless campaign" against them.
If the matter proceeds to trial, it is likely to be the most significant privacy case heard in the UK courts to date. The trial would likely receive global coverage, cost millions of pounds to fund and could potentially be quiet damaging for the royal pair. The case is likely to take many months to proceed to trial and no doubt set some form of precedent in respect of the publication of sensitive/personal correspondence and provide further guidance on the element of public interest.
From a review of the case law and comments made by MPs, there appears to be a real change in social and cultural attitudes as to what is acceptable, in terms of an infringement of privacy. Judicial comments make a clear distinction that journalists are not simply allowed to wash over a person's right to dignity and privacy merely because they are a well known or famous individual. The wave of case law suggests that the criteria of public interest should legitimately be met and not met solely for the interests of selling a magazine, to "make good television" or "scoop a big story".
It will be interesting to see how the courts address the fine balance between the freedom of the press and the privacy of celebrities.
Aisha Hussain is a newly qualified solicitor, with a keen interest in commercial litigation and current affairs.