The legislation is heading in the right direction — albeit slowly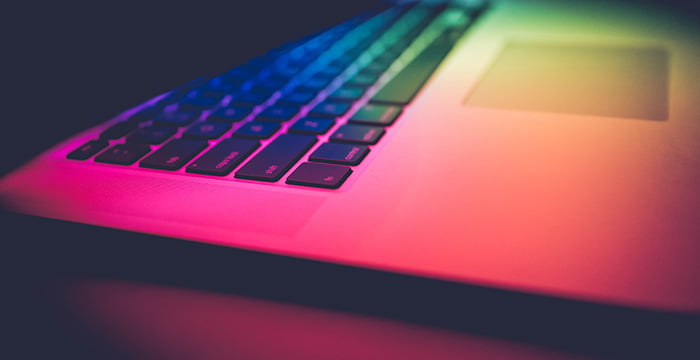 Fame, money and the ability to flog teeth-whitening products to your newly-inflated Instagram following — there are, undoubtedly, a host of benefits associated with appearing on the reality TV programme, Love Island.
However, it is not all PR deals and parties for the islanders once they leave the villa. There are some serious real-world downsides to contend with. Perhaps the worst of these is the intense media scrutiny each contestant is subjected to, as the press pours over every morsel of their private life to fill the daily click-bait quota. With a raised public profile comes the risk of past images or actions best left forgotten making their way into the public domain. This used to be the sole preserve of the tabloids and gossip sheets — now social media ensures unwanted images and videos spread like wildfire.
While the contestants are sheltered from the worst of it during their time on the show — living in the Love Island vacuum as they do — some of them will return home to discover they have become unwitting victims of revenge porn. Two contestants to reportedly befall such a fate this year are Zara McDermott and Laura Anderson — both of whom have had intimate images circulated online against their will.
Although, in an interview with The Sun prior to entering the villa, Anderson admitted that she would "just have to laugh it off" if any photos or videos from her past were to emerge while she was inside, revenge porn is certainly no laughing matter for the majority of women — and it is mainly women — who fall victim to it.
Under the Criminal Justice and Courts Act 2015, 'disclosing private sexual photographs and films with intent to cause distress' — otherwise known as revenge porn — was specifically made a criminal offence for the first time. In England and Wales, the maximum punishment is two years in prison — in Scotland, it is as much as five years.
Andrew Lord, solicitor at Leigh Day, argues that this new law has been a qualified success. In 2016/17, there were 465 revenge porn prosecutions in England and Wales and new sentencing guidelines published this month have ensured that offenders who repeatedly re-post explicit material will face harsher punishments. Lord claims that this will "offer a real deterrent to those who may wish to upload private sexual images without consent".
There is still a lot of work to be done, however, particularly concerning the issue of victim anonymity — or lack thereof. Lord points out that because the crime itself is classed as a communications offence rather than a sexual offence, victims are not automatically entitled to anonymity under the Sexual Offences Act 2003.
Many argue that the lack of guaranteed anonymity for victims prevents them from coming forward. This is exemplified by figures published by the BBC earlier this year which reveal that one in three allegations of revenge porn end up being withdrawn by the complainant, with many victims citing the lack of anonymity as a key factor in their decision not to seek justice.
This month, 87 Labour MPs wrote to the Prime Minister urging her to classify revenge porn as a sexual offence, which would offer victims lifelong anonymity. Moreover, a petition supporting this issue is being led by the Police and Crime Commissioner for North Yorkshire. Iain Wilson, partner at Brett Wilson, claims, "many victims of revenge porn (wrongly) feel they have done something wrong and are ashamed. Giving evidence in court is tough at the best of times, but anonymity may make this task a little easier. This in turn would hopefully encourage more victims of revenge porn to make criminal complaints."
Could anonymity ever be abused? In theory, it could lead to a slew of false allegations. However, Wilson points out that there are safeguards under the Sexual Offences (Amendment) Act 1992, which ensures there is no prohibition on reporting that an individual who has deliberately made a false complaint is subsequently being prosecuted for attempting to pervert the course of justice.
But the question of anonymity is not the only problem with the law. Wilson argues that the law's stipulation of intention to cause "distress" offers a legal loophole for revenge porn perpetrators. If the defendant can prove that he — and it is almost always a he — is not acting maliciously, he cannot be prosecuted. Wilson said:
"This might include where the party disclosing the images is bragging, making a bad joke or has a financial motivation. Where disclosure takes place in these circumstances, it can be equally as damaging. In my view, to protect a wider class of victims, the legislation should be amended so that a defendant is liable where 'he knows or ought to know that the disclosure is likely to cause the subject distress'."
Until the law catches up with reality, victims of revenge porn must remember that criminal prosecution is not the only legal avenue available — the burden of proof under civil law is a lot lower and they may have a strong claim for compensation and an injunction.
For example, in a landmark ruling at the High Court in January this year, an American YouTube star, Chrissy Chambers — one half of the 790,000 subscriber BriaAndChrissy YouTube channel — successfully sued her British ex-boyfriend for uploading videos of the two of them having sex, which had been recorded without her knowledge. As the videos were recorded in the US but uploaded in the UK and published before new revenge porn laws came into effect, chambers had no criminal channels to seek prosecution. Consequently, she launched a civil suit, accusing her ex-boyfriend of breach of confidence, misuse of private information, and harassment and was awarded "substantial damages" by the High Court.
Despite this victory, the law has a long way to go if it is to counter the rise in online image-based sexual abuse. In an interview with The Independent, Maria Miller MP, chair of parliament's Women and Equalities Select Committee, has argued for a broader legal approach to the issue. She said:
"Rather than continuing to have a piecemeal approach to the way we deal with abusive images being distributed without people's consent, we need to have a more strategic piece of legislation which criminalises all these images and does so in a way that it can deal with new offences and new abuses as they emerge, such as 'deepfakes'."
Indeed, Andrew Lord argues a "lacuna in the law" concerns images which are digitally created or altered in a sexualised way, claiming "celebrities in particular are vulnerable to the creation of sexualised pseudo-photographs". These 'deepfakes' can be so sophisticated that it is almost impossible to readily identify images as false.
Is there a catch-all solution? Clare McGlynn, professor of law at Durham University, who specialises in sexual violence, image-based sexual abuse and pornography, believes there is. She claims that drafting a law which covers all forms of image-based sexual abuse would provide a relatively simple solution to the myriad number of crimes that fall under the revenge porn umbrella.
"We need look no further than the Australian Crimes Amendment (Intimate Images) Act 2017. This straightforwardly criminalises all non-consensual creation and/or distribution of intimate sexual images. And it includes threats to do so — another gaping hole in English law. And it includes altered images — yes, another gaping hole. With AI technology and 'fakeporn' becoming a growing menace, English law needs to keep pace with these new ways of perpetrating sexual harassment", said McGlynn.
Considering that revenge porn was only made a specific criminal offence in 2015, the law is heading in the right direction, albeit slowly. Ultimately, however, new legislation will have to be drafted to keep apace with the rapidly changing online sphere if it is to provide adequate cover for victims of revenge porn in the future.
Max Aitchison studied English literature at Durham University and is an aspiring journalist. He is currently working as a news writer for LexisNexis.