With the internet more accessible than ever, Edinburgh Napier law student Lewis Hay calls for a more uniform and transparent approach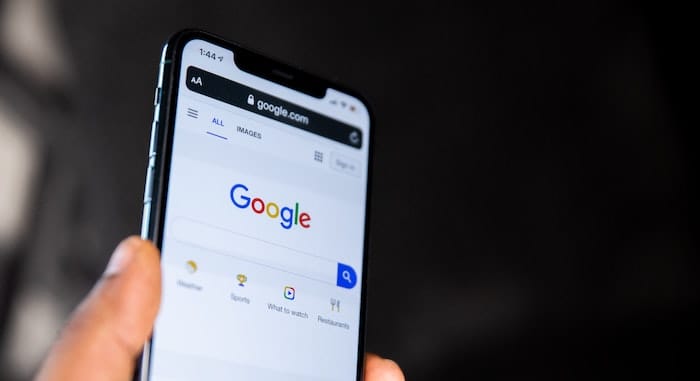 A person's reputation is without a doubt of immense value. The internet and social media are at the forefront of a person's repute. Online information and allegations are near enough impossible to get rid of once posted. It used to be if a story about you were printed in a newspaper, it would be novel and important the day it was printed, but the next day it would be forgotten about and thrown away. That no longer rings true. The internet and social media are the first places that anyone looks when it comes to finding out information about an individual and their reputation.
With cases where the right to obscurity is the issue on the rise, the story of Tiziana Cantone has stayed with me. This is a case where a woman committed suicide after a video of her was widely shared on the internet. Cantone won a right to be forgotten case. However, after a long time fighting through the court to have the videos removed, she could not escape the notoriety as the video had been copied and republished thousands of times. With stories like this, the need for international regulation on the right to obscurity has never been more poignant.
The 2014 Google v Spain decision certainly brought the issue into the spotlight. This case involved a man named Mario Costeja González who lodged a complaint against Google Spain, a subsidiary of Google, after an old newspaper article about him was republished on the internet. Gonzalez felt that since the story in the newspaper had been resolved for years, there was no need for that article to be there. The fact the paper was still readily available and was in the search results if you googled his name, was affecting his reputation, infringing upon his privacy, and so requested for the article be taken down. The court held that the operator of a search engine is obliged to remove information found based on a search of a person's name. Even if this information has been published by a third party. Also, in a case where that name or data is not erased beforehand or simultaneously from those web pages, and even, as the case may be, when its publication in itself on those pages is lawful.
However, an issue I see with the decision is that it doesn't offer any solution to dealing with the problem in the future. Although, in light of the decision, search engines have responded to the lack of obscurity rights by implementing their own policies to delist or erase people's private information. It seems from Google's current policies that they at least acknowledge that people have some right to obscurity. However, the way in which Google makes these policy decisions is not transparent to the users of Google and regulators. It is also incredibly inappropriate for private companies such as Google to be allowed to decide under what circumstances someone may be forgotten, and have their right to obscurity fulfilled. This is because these decisions under normal circumstances are made by governing bodies elected and held accountable by the people. Still, the complex and global need for the right to obscurity presents a multitude of issues regarding jurisdiction, powers and procedures of a singular government body that would make these judgments. We have seen this in the 2016 case of Weltimmo s. r. o. v NNemzeti Adatvédelmi és Információszabadság Hatóság.
A person's reputation falls within Article 8 (the right to private life) of the European Convention of Human Rights (ECHR). Recent authority from the European Court of Human Rights has shown this. In the 2005 case of Radio France v France, the court noted that the right to reputation is safeguarded by Article 8 of the Convention as an element of the right to respect for private life.
Naturally, one of the things that is forefront in someone's mind when there is sensitive information available about them on the internet is their reputation. So, when someone wants that information taken down, they do so to protect their reputation. If someone was convicted of a drink driving offence years ago, and now has been sober since the offence and is an exemplary driver, that person in question should be able to have that information taken down as to protect their reputation and be forgotten. Otherwise, that person's right to privacy is being infringed upon as their reputation is being affected, despite the person being fully reformed. This suggests that the Right to Obscurity might already exist under Article 8 of ECHR. This is because the concept of someone's reputation being protected under Article 8 coincides with someone wanting to protect their reputation by being forgotten about and acting on their Right to Obscurity.
Since European courts already know how to deal with these issues, a blueprint that shows how to approach this issue at an international level has been provided. This blueprint would help adapt and devise an international treaty to help incorporate the right to obscurity as an international human right.
However, some issues arise when dealing with the right to obscurity. Earlier was mentioned a hypothetical example of a drunk driver. Today that is news, legal, and justifiable, especially if his actions were to have caused harm to someone or property was damaged. This is when it is in the public interest to know something about someone. Also, who is able to define what level of criminality can be forgotten? Should this be shoplifting? Theft? Murder? Who can decide any applicable period in which the right to obscurity becomes law? Domestic governance on the issue is sure-fire not going to work. Companies like Google are almost definitely going to lobby against legislation that incorporates the right. Economically, companies like Google and Facebook thrive off of personal data. So, legislation enabling people to be able to hide information, and be forgotten is going to have a significant impact on these company's revenue. Further, with more and more people surfing the web through the use of VPNs and bypassing local jurisdiction, there is no feasible way to enforce the right in other countries. This is why international legislation is required.
An international treaty would be advantageous in this case since this matter should not be solely governed at a domestic level. David Hume, in his 1793 book A Treatise of Human Nature, divides the law of nations into two types. First are laws that deal with international matters, such as declarations of war and human rights issues, with the second being general natural law. The Right to Obscurity belongs in the first category. Private companies should not be able to determine under what circumstances a person's right to obscurity should or should not be granted; it is highly inappropriate. An international treaty on the right to obscurity would extend the notion of justice among countries.
With increasing globalisation, technological innovation and the internet more accessible than ever, an international treaty on the right to obscurity is necessary in order to deal with the increase in global interaction and interdependence.
Lewis Hay is a first year law student at Edinburgh Napier University. He is an aspiring lawyer and his interests lie in constitutional and contract law. In his free time he enjoys playing the guitar and bagpipes.