120 detainees refuse food in protest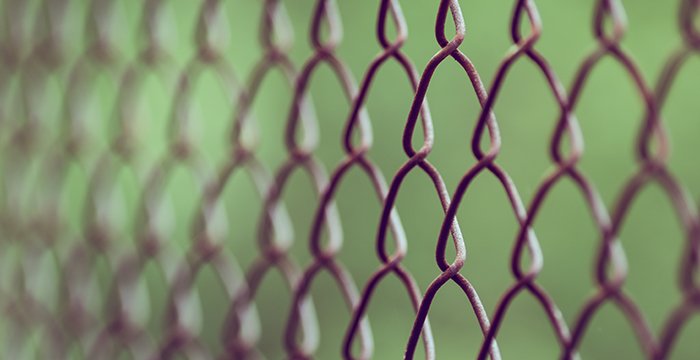 The hunger strike of 120 detainees at Yarl's Wood immigration removal centre has revived the debate on indefinite detention. Formally defined by the Home Office as an "administrative practice for the purpose of immigration status", I think it actually disguises a clear violation of fundamental human rights.
The group of female protesters, many of whom are survivors of torture and sexual or gender-based violence, have been refusing food since 26 February. This is in protest against Home Office policies on indefinite detention, the detainment of survivors of torture and the detainment of people who entered the UK as children. A Zimbabwean woman involved in the strike said:
"We are not criminals, and yet we are held indefinitely in an institution that is, for all intent, a prison."
The principle of immigration detention is enshrined in the Immigration Act 1971, it conferring the government powers to detain people for immigration control while they wait for permission to enter the UK (or before they are deported). Detention should be lawfully exercised only if there is a realistic prospect of removal within a reasonable time.
The power to detain is also subject to the 'Hardial Singh Principles', established in the case of R (Hardial Singh) v Governor of Durham Prison, which stress that if before the expiry of the reasonable period, it becomes apparent that the Secretary of State will not be able to effect deportation (or removal) within that reasonable period, she should not seek to exercise the power of detention. The concept of reasonable time, however, is not further explained, leaving the UK as the only European country with no time limit on detention.
Criticism on the practice of indefinite detention and the inhumane treatment of immigrants in removal centres is nothing new.
In an interview for Women for Refugee Women in 2017, Mariam, an East African woman who left her country to escape a life of sexual and physical abuse, was one of the first detainees to raise her voice against the injust conditions at Yarl's Wood. Describing it as "a secret and torturing place", she claimed:
"The way the Home Office treated me was awful. They didn't believe me when I first told them what had happened to me. It just felt like there was no respect for me as a human being at all."
Indefinite detention and immigrants' degrading living conditions has also been the subject of a report published by the Chief Inspector of Prisons that acknowledged an increasing number of women were being detained despite professional evidence that they were victims of rape, torture and trafficking.
With Britain having openly declared its mission to make the country a hostile environment for illegal immigration it comes as no surprise that, despite wide media coverage, government institutions have been reluctant to reform the system. However, Caroline Nokes MP's threat to accelerate deportation for all those involved in the strike seems to have brought the matter to a turning point, with Andrew Mitchell, the former International Development Secretary, and Caroline Spelman, former Tory Environment Secretary, telling The Independent they want to change the law.
Two MPs of the Democratic Unionist Party have signed a parliamentary motion calling for "a 28-day time limit and greater use of community-based alternatives". Labour has joined the Liberal Democrats in calling for change. Afzal Khan, the party's shadow immigration minister, said indefinite detention was "not only cruel, but costs hundreds of millions of pounds". What is regarded as the de facto imprisonment of people without a legal judgment is a contravention of the very foundation of English law enshrined in the Magna Carta.
Costanza M is a final-year law with criminology student at London South Bank University. Her interests include politics, international affairs, national security and human rights.