AI-powered app and virtual assistants that can read among this year's successful applicants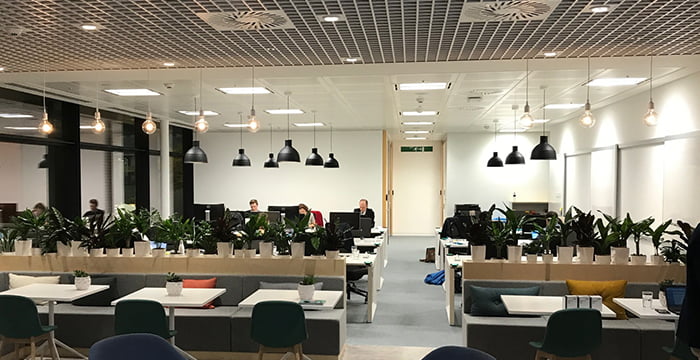 Allen & Overy (A&O) has announced the second batch of tech start-ups joining its hipster-esque innovation hub.
The five new companies which, in May, will take up residence at the magic circle player's 'Fuse' space are: Bloomsbury AI, Kira Systems, Neota Logic, Regnosys and Signal Media. They will join three start-ups from A&O's first Fuse cohort — Avvoka, Legatics and Nivaura — who are staying on.
Last year, we reported that A&O was offering free space within its "specially-designed" hub to both "early-stage" and "mature" tech companies. As well as a roof over their heads, entrepreneurs benefit from being able to tap into some of the firm's top legal and business minds. Last August, A&O welcomed eight businesses through its doors.
Almost a year on and over 80 applications later, A&O has named the second bunch of start-ups to join Fuse. But what do we know about the outfit's newest residents?
First up, Bloomsbury AI. This early-stage business is in the process of developing "virtual assistants" which can be taught to read, reason and communicate.
Another soon-to-be Fuse resident, Kira Systems, has embraced the weird and wonderful world of artificial intelligence (AI) to create a document review and analysis system. A host of top outfits have already embraced Kira's tech offerings including Freshfields, Clifford Chance, DLA Piper — and A&O.
Next up, Neota Logic. This New York-founded tech outfit has created an AI-powered app development platform, which helps automate legal expertise, processes and documents. Meanwhile, fintech company Regnosys, also taking up residence in Fuse, delivers "machine executable regulation" specifically for the financial industry.
Last but not least, there's AI-powered intelligence firm Signal Media. This company turns information from the likes of the news and global regulatory updates into more accessible business knowledge.
Shruti Ajitsaria, head of Fuse, said: "Opening for the second cohort has enabled us to keep abreast of the constantly changing legaltech ecosystem and we're really pleased with the standard of the companies joining us next month." Ajitsaria — who will be speaking at Legal Cheek's The Future of Legal Education and Training Conference alongside other top speakers on 23 May in London — added:
"We look forward to building on the learnings that we gained from the first cohort to ensure that this programme is just as successful."
This latest Fuse announcements comes just weeks after A&O launched a legaltech graduate recruitment scheme. The programme — which mimics the two-year, four-seat structure of a training contract — will see successful participants obtain a recognised qualification in project or process management. The firm is seeking candidates who "ideally" have science, technology, engineering and maths (STEM) degrees or economics degrees, however law graduates can still apply.