Barrister 'collapses' during trial after being accused of misleading court by opponent
Voir dire Oh dear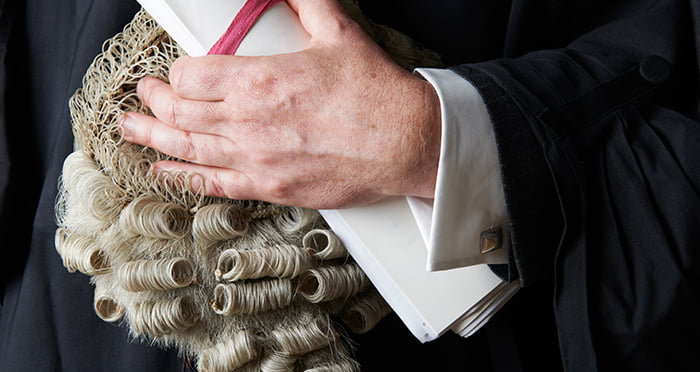 A barrister has fainted at the witness stand after being accused of misleading the court, it's been reported.
According to Sunday Times (£) report, David Matthew, a junior barrister specialising in crime, keeled over when questioned about his alleged failure to disclose a critical tape recording to defence lawyers in a drugs trial at Birmingham Crown Court.
Judge Francis Laird QC found Matthew's behaviour "inexcusable", the Crown Prosecution Service (CPS) position "implausible" and said that the police failure to disclose the tape had been "deliberate", the report says. Together, they had acted in a way that was an "affront to the integrity of the trial".
The trial of Eyhaz Mahboob and Tahir Iqbal, both convicted cocaine and heroin importers, was abandoned earlier this month after CPS lawyers were forced to produce a tape recording that hadn't been disclosed to the other side.
Mahboob and Iqbal were alleged to have been the ringleaders of an organised crime network involving five other gang members. The two Britons of Pakistani descent were charged with conspiracy to supply class A drugs but fiercely denied their involvement.
Their roles, it was alleged, were approved during a meeting in January 2017 with a crime lord in HM Prison Birmingham. But it later emerged mid-trial that police had bugged the duo's meeting, according to reports. When the tape was disclosed, there was no talk about the alleged drugs conspiracy, but instead the discussion included disgust at cockroaches in the prison and how an inmate missed his family.
In a highly unusual sequence of events, the judge ordered a voir dire (a trial within a trial) and compelled Matthew to the witness stand to account for what he believed to be "serious errors of judgment". The barrister took the stand but promptly collapsed when Stephen Kamlish QC, Iqbal's defence lawyer, accused him of dishonestly misleading the court.
According to the report, Matthew showed visible signs of distress, which prompted Laird to ask: "Would you like to sit down?" He then slumped to the floor to gasps from the packed public gallery and had to be helped by a reporter, who apparently found him unconscious and curled up in a ball in the witness box. Paramedics attended to Matthew, who eventually resumed giving evidence and denied misleading the court.
In his ruling, Laird reportedly said:
"Within the prosecuting team a disregard for its duty in relation to disclosure had been allowed to fester. The usual checks and balances within a prosecuting team were not operational. The result was an unfair trial… and a significant amount of court time wasted."
This comes after a sharp rise in failed prosecutions due to police and CPS failure to disclose evidence that could help suspects adequately defend themselves. Last year 916 people had charges dropped over a failure to disclose evidence — a rise of 70% in two years.
Comments on this article are now closed.