Six percent of black students that applied accepted offers — the same is true of 20% of white applicants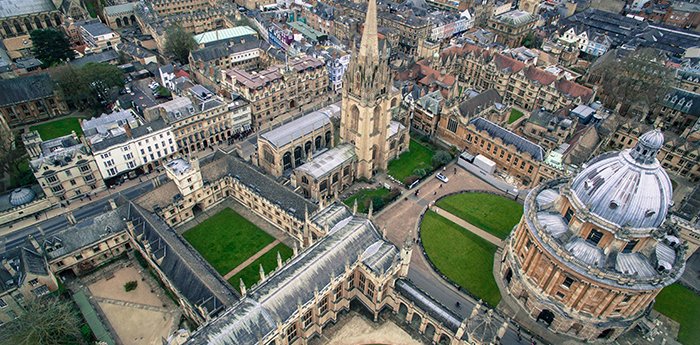 In the past three years, just 11 black law students were admitted to Oxford.
The figures, recently released by the elite university, show that 194 UK-domiciled black students applied to study law (or law with studies in Europe) between 2015 and 2017. Twenty-two students received offers and 11 were eventually admitted, which is 6% of the number that applied.
The 'success rate' for black and minority ethnic (BME) students overall was 13%, while it was 14% for Asian applicants and 18% for "Mixed Heritage" Oxford hopefuls. By comparison, 1,736 white students applied, 394 received an offer and 349 were admitted during the same three-year period: 20%.
Elsewhere in the newly-released stats, it's shown that 1,819 state-educated students applied to study law. Of these, 361 received offers and 310 (17%) were admitted. By comparison 617 independently-schooled students submitted applications, 148 bagged an offer and 126 (20%) were admitted.
Responding to the figures, barrister turned MP for Tottenham David Lammy described Oxford as "a bastion of entrenched, wealthy, upper class, white, southern privilege". In a string of fiery tweets (one of which is embedded below) he called on the elite university to take action.
For four of the biggest courses – Law, PPE, Medicine, Geography – you are twice as likely to get in if you are white compared to if you are BAME. Oxford need to address these institutional failings instead of spinning the figures and blaming the schools or applicants.

— David Lammy (@DavidLammy) May 23, 2018
But Oxford hit back — well, sort of. The university's official Twitter account retweeted a post describing his "constant bitter criticism" of Oxford and its diversity record as "bang out of order".
Hello @UniofOxford is it your official position that I am "bitter" just because I am prepared to criticise your institutional failings on access, FOI the data and publish it? This contradicts your press statements that say how determined you are to improve access. Which is right? pic.twitter.com/K9pkojAdJv

— David Lammy (@DavidLammy) May 23, 2018
The fightback, however, was short-lived. Ceri Thomas, Oxford's director of public affairs, quickly apologised for the retweet and conceded that there was still "work to do" to improve student diversity.
Hello @DavidLammy Apologies: it was my call to retweet our students including @liambeadle. But we agree with you that Oxford needs to do more and criticism of us is no sign of bitterness. There's been progress, but work to do.

— Ceri Thomas (@CeriThomas01) May 23, 2018