She wanted to do crime and family but ended up at a commercial outfit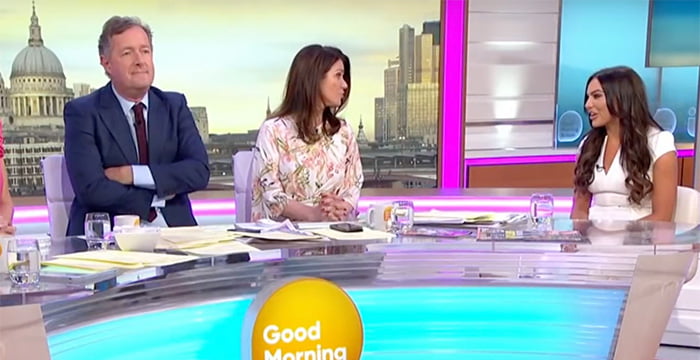 Dumped Love Islander Rosie Williams has opened up for the first time about her decision to quit law during a tense interview with Piers Morgan.
The 26-year-old solicitor joined Morgan and co-hosts Susanna Reid and Charlotte Hawkins on ITV's Good Morning Britain following her eviction from the Spanish villa on Friday evening. Not one to mince his words, former news editor Morgan berated Williams this morning for quitting law to "look stupid" on television.
Williams, who qualified at Manchester-based Just Costs Solicitors in March, responded: "I was working 18-hour days in a law firm getting sleepless nights. It's not as glamourous as it seems."
Indeed, studying law for a total of eight years and working long hours gave the University of Law graduate little time to find love. "I didn't have a lot of time to go out and meet men," she told Morgan, so entering the villa — where singles spend up to eight weeks together in the hope of coupling up and finding love — was "a once in a lifetime opportunity".
Unconvinced, Morgan labelled her decision a "terrible aberration" and that she had given up her career to "go into a villa full of half-wits to have sex on national TV". Williams replied:
"I wanted to make a difference. I wanted to go into criminal and family law, but there's no money in there right now. I ended up going in the civil and business side, but that wasn't where my heart was."
Probing Williams further, Morgan asked why she had decided to turn her back on an "incredible law career". Williams coolly responded: "I haven't walked away. I can still go back to law if I want".
Rounding off the awkward interview, Welsh-born Williams explained how she now hopes to use her newfound social media fame to "make a difference and empower women" — much to Morgan's bemusement.