Nottingham Trent law student creates Donoghue v Stevenson inspired snail sanctuary to celebrate completing first year
? ? ?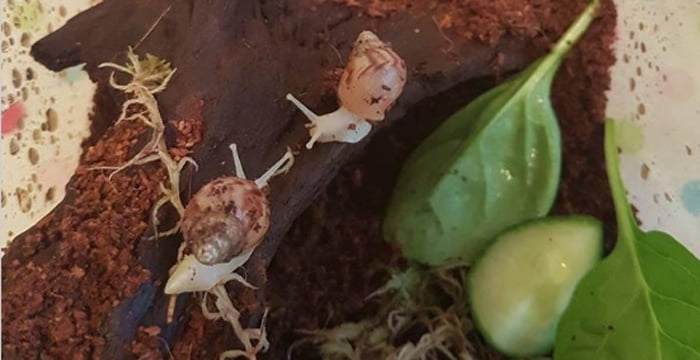 A law student at Nottingham Trent University (NTU) has taken an alternative approach to the post-exam blow out by creating a Donoghue v Stevenson inspired snail sanctuary.
Rachael Parnham, from Grantham, Lincolnshire, purchased four giant African land snails (yes, you read that correctly) to celebrate successfully navigating year one of her LLB.
In homage to the tort law classic, Donoghue v Stevenson, Parnham planned on creating a "ginger beer themed enclosure," according to her LinkedIn post. Unfortunately her hopes of a law-inspired snail habitat were soon "shattered" when her children named them Elsa, Anna, Turbo and Mr Shy.
The original 1932 case saw May Donoghue sue ginger beer manufacturer David Stevenson after she discovered a decomposing snail in her bottle of ginger beer. The House of Lords' decision in the case established the civil law tort of negligence. The case is now a staple on law courses — and has made students ultra-cautious when consuming ginger beer.
This isn't, however, the first time Donoghue v Stevenson-related news has graced the pages of Legal Cheek.
Earlier this year, Scottish artist Mandy McIntosh paid tribute to Paisley-born Donoghue by producing a bronze statue of her. The sculpture — which is based on a black and white photograph of Donoghue holding her twin granddaughters — will feature hand-coloured spirals and an oak plinth when complete.