#IAmTheBar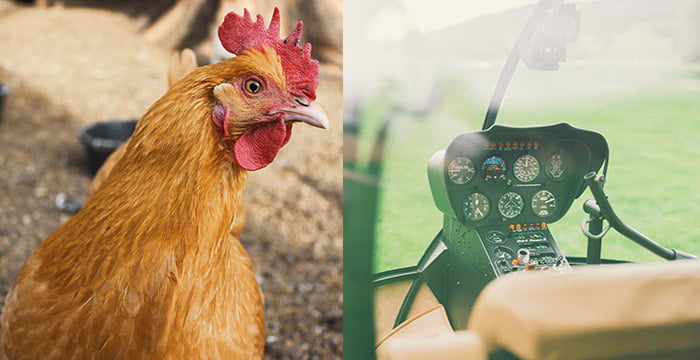 Barristers have taken to Twitter to reveal their unique and inspirational routes into the profession.
Launched by the Bar Council, the #IAmTheBar social mobility campaign aims to inspire the next generation of wannabe barristers by highlighting some of the non-traditional journeys to the bar. While sharing the stories of some its own social mobility advocates, the Bar Council also encouraged members of the legal Twitterati to get involved.
The path to success isn't always smooth, with some barristers facing several obstacles before eventually finding their place at the bar. Something Lamb Building family specialist Mavis Amonoo-Acquah knows all too well:
[1/2] I grew up on a London Council Estate as the child of African immigrant parents who knew nothing of privilege or careers in law. The first in my family to graduate from university, I am now a tenant in chambers working in the career I always aspired to. #IAmTheBar https://t.co/B3lCUeF1dS

— Mavis Amonoo-Acquah (@MavisAA_Law) July 3, 2018
Also sharing their unique journeys were Ropewalk Chambers' Jan Alam, Jodie Anderson of Garden Court Chambers and Phillips' barrister David Hughes.
Jan Alam: "Parents didn't attend university. Arranged marriage at 16, widowed at 26 due to homicide, left with 3 young children. Graduated 6 months later, completed the BVC. Established practice at the Bar. Now 44 with daughter also graduating in Law in 2 weeks time." #IAmTheBar https://t.co/BAeRNpvwce

— Ropewalk Chambers (@ropewalklaw) July 4, 2018
Coventry born & bred, council house, siblings in and out of YOI/prison, first in family to get GCSEs let alone go to uni (@unibirmingham on scholarship), fab teachers at @PKS_Coventry, major scholar at @TheInnerTemple and now a #legalaid barrister. #IAmTheBar @gardencourtlaw https://t.co/KhwzaTbHuO

— Jodie Anderson (@JodieAnderson_) July 3, 2018
last of 8 kids, cobbler father, mother worked in benefits office. Local Catholic schools – more messing around than education. Undiagnosed dyslexia. Languages degree at a poly that turned into a uni. Lots of help from @middletemple and @triniclares #IAmTheBar

— David Hughes ??⚖️ #FBPE (@DghSpanishWelsh) July 4, 2018
In a particularly unusual pathway to the profession, Michael Dougherty explained how he went from school expulsion to packing frozen chickens in a factory, before heading to law school and landing a pupillage at Farrar's Building.
Truant, expelled from school.
Unemployed.
Worked in factory packing frozen chickens.
Got too cold too often.
Telesales.
Sales.
Part Time LLB.
Part Time BPTC.
Barrister (Pupil).#IAmTheBar

— Michael Dougherty (@MichaelsMobile) July 3, 2018
Criminal barrister Helen Easterbrook also shared her extraordinary route, which involved running "away to sea" at just 18.
State grammar, 'ran away to sea' at 18, flew helicopters, failed the hardest course of my life, civi again at 23, @OpenUniversity degree full time while working 30+hrs/wk. Now a criminal barrister and proud @HMSWildfire officer #IAmTheBar #MadeInTheRoyalNavy

— Helen Easterbrook (@h_easterbrook) July 3, 2018
There were several tweets from those who decided to switch careers and take to the bar later in life:
Receptionist in law firm, legal sec, paralegal, moved to big firm, off to Uni with references. Swapped BPTC-LPC after recession & 1st legal aid cuts caused crime pupillages to dry up. Worked PT to pay for LPC. Moved >200 miles for TC. HCA. Transferred & joined chambers #IAmTheBar

— CrimeGirl (@CrimeGirI) July 3, 2018
Deferred Uni for almost 10 years, worked for solicitor, worked in restaurants, held down 3 jobs to pay my way, went to Uni & graduated top of year with a 1st, gave birth to first daughter two weeks after final exam. BVC part-time (with baby, while working). Pupillage #IAmTheBar

— Lucy Tapper Howe (@barristrix) July 3, 2018
Dad works in construction, Mum in bookkeeping. Neither have been to University.
Started off at med school, ended up at law school.
I held all manner of jobs in between (Tesco, Pizza Hut, Thorpe Park…)
Now in my final three months of pupillage.

— Dominique Smith (@SmithDominique2) July 3, 2018
The initiative has been welcomed across the profession which has battled issues with diversity and inclusion. Angela Patrick, a barrister at Doughty Street Chambers, said it was great to see the Bar Council talking openly about diversity and commended it for highlight that not all barristers resemble Rumpole.
Great to see @thebarcouncil talking about diversity of experience as a positive value at the bar. There is life beyond the stereotype. Read #IAmTheBar for some stories that show great advocates don't all need to look like Rumpole. https://t.co/OjsbjTxcTx

— Angela Patrick (@Angela__Patrick) July 4, 2018