Remainer rebel Ken Clarke talks law and politics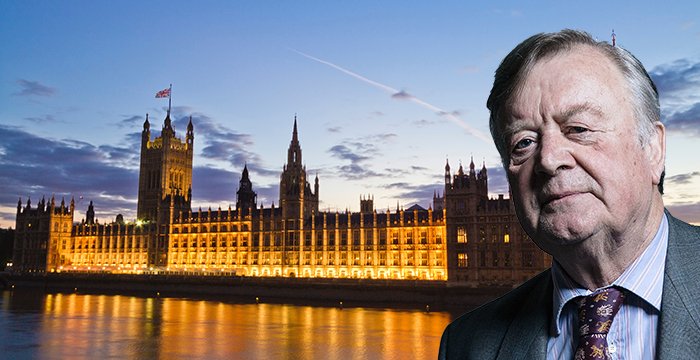 Ken Clarke followed politics closely as a child. Aged ten, he kept a scrapbook documenting the 1950 general election. "I always knew that I wanted to be in this line of work," he explains.
Speaking to Child & Child partner Kevin Poulter in the latest episode of The Hearing podcast, Conservative MP Clarke discusses his passion for law and politics.
Growing up in rural Nottinghamshire, Clarke enrolled at a local grammar school. The "academic sweatshop" put him through his paces and he was later offered a place to study law at the University of Cambridge.
"I was a Tory by the end of my first year", Clarke says, who went on to become president of the Cambridge Union and was famously part of an elite group of would-be Conservative politicians that became known as the 'Cambridge Mafia'.
But it wasn't all cronyism and establishment: "I didn't know any lawyers other than my father's lawyer when I was growing up. I built connections that I could prey on", he explains.
Having completed his law degree and with aspirations of becoming a barrister, Clarke made his way to Birmingham in search of pupillage. It was a brief internship at a solicitors' practice that cemented this decision. Sitting behind a barrister during a trial, Clarke thought: "I'd much rather prefer practising as a barrister".
Having carved out a successful career at the bar, Clarke was ready to pursue his other passion — politics.
He was first elected MP of Rushcliffe in 1970 and still holds the title an impressive 48 years later. He's the longest-serving government minister to date and is the current 'Father of the House'. "That's a silly title really… it reminds me how long I've been here," he tells Poulter.
Clarke tried juggling his career at the bar with a demanding life in politics for a number of years. He recalls having to catch the midnight train back home after a day in Westminster and if he had a trial the following day, he'd spend the journey reading over the brief. By 1979, Clarke realised this was a "young man's game" and that he couldn't continue in this way. He eventually switched to a chambers in London.
One of only a handful of Conservative Remainer rebels, Clarke is referred to by many as the 'hero' of the Remain campaign. "People come up to me and thank me in the street," he says, adding: They'll often ask for a selfie too!"
And what does the former Lord Chancellor make of the Brexit negotiations so far? He tells Poulter:
"I have never seen something quite so shambolic as the present situation. We've already wasted two years. Both parties are hopelessly divided — the cabinet cannot agree on the policy for negotiations and serious negotiations are yet to start. We're likely to put forward a proposition of highly selective rubbish with no serious reason why the other 27 governments should agree."
Listen to the podcast above or download it for free on iTunes, SoundCloud and Spotify