Exclusive: TCs soar by nearly 20% ?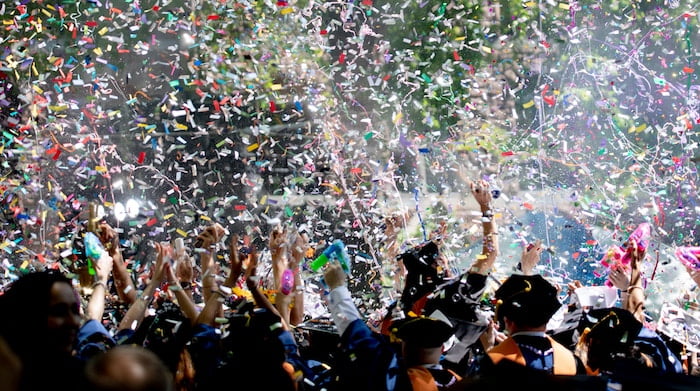 Clifford Chance has become the first magic circle law firm to increase its training contract numbers since the 2008 financial crisis — upping trainee places by 19% from 80 to 95.
Five of those additional 15 spots come in the form of CC's new lawtech trainee solicitor scheme, which it announced yesterday, while the other ten are conventional training contract places, Legal Cheek can reveal. Unusually, applications are open already, giving CC a headstart on other firms which typically don't allow students to start applying until autumn.
The rise means that CC leapfrogs magic circle rivals Allen & Overy, Freshfields and Slaughter and May to become the second highest offerer of training contracts in the land. Only Linklaters hands out more: currently it awards 110 training contracts each year.
But this is about more than inter-law firm bragging rights. In the wake of the economic turmoil wrought by the collapse of Lehman Brothers ten years ago, law firms across the UK slashed their training contract numbers as growth stagnated. The falls were greatest at A&O, CC, Fresfields and S&M, which dropped their trainee intakes down from an average of 120 to 80 — a reduction of a third. And there they languished for several years.
Now, as growth returns to the world economy, and the UK finally prepares for an interest rate rise, CC at least is making a graduate recruitment comeback — fuelled by a sharp increase in its wider profitability figures. With most top UK corporate law firms also posting strong financial results this year, the expectation has to be that others will follow.
Commenting on the news, CC's regional managing partner, Michael Bates, said:
"We're delighted to be expanding our training contract programme, following several years of strong financial performance. Investing in a strong pipeline of talented trainees is essential for us to continue to serve our clients well, and launching a new training contract focused on law tech will help to bring new thinking into the firm."
The Law Society Annual Statistical Report shows that overall training contract numbers have exceeded 5,700 for two years running now — the highest level since 2008, but are still down significantly from a high of 6,300 a decade ago.