NQ salaries now sit at £70k and £80k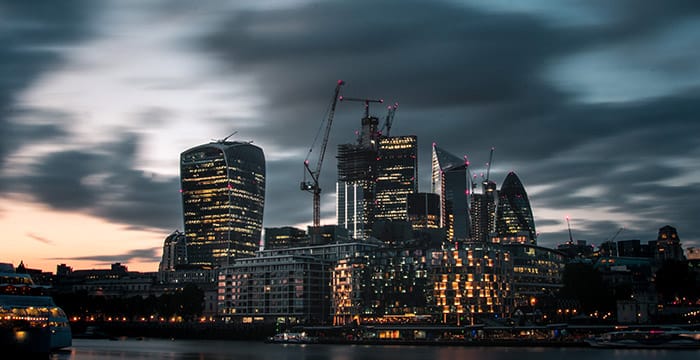 Corporate duo CMS and Macfarlanes have bumped the salaries of their newly-qualified (NQ) lawyers, as the City duo confirmed their autumn 2018 retention results.
First up, CMS. The global giant revealed London NQ pay now sits at £70,000, a boost of £2,500 or 4%, while trainee pay sits at £43,000 in year one, rising to £48,000 in year two — an extra £3,000.
There are rises in the regions too: NQs in Bristol will start on a salary of £50,000, while their Scottish counterparts will receive £40,000. Keeping on the theme of NQ pay uplifts, the firm's Sheffield lot will earn £41,000 and those in Manchester will receive £42,000. CMS also chucked small pay increases at its regional trainees, a full breakdown of which can be found on CMS' Most List profile.
Money aside, CMS also confirmed its autumn 2018 rookie retention score. Of the 72 trainees due to qualify next month, 57 received offers and 55 had put pen to paper on permanent deals. This hands the outfit a respectable autumn retention result of 76%.
CMS, which provides around 65 training positions annually, confirmed 36 newly qualified lawyers (NQs) will be based in London, six in Edinburgh, six in Sheffield, three in Aberdeen, while Glasgow and Bristol will gain two junior lawyers each. Today's result is in line with CMS' spring 2018 retention score of 75%. On that occasion it kept hold of 30 of its 40 NQs.
Next up, Macfarlanes. The outfit confirmed its NQ salary band now sits at £80,000 (a 6% increase on the previous £75,000 figure) with "potential for additional individual and firm-wide bonuses". Legal Cheek's Firms Most List shows year one trainee salaries currently sit at £44,000, rising to £49,000 in year two.
Turning to the silver circle outfit's retention score, Macfarlanes confirmed 21 of its 23 associates-to-be were staying put. This gives the single-office outfit an impressive autumn retention score of 91%. It did not disclose the departments its new recruits would be qualifying into.
Seán Lavin, head of graduate recruitment at Macfarlanes commented:
"We are pleased to have maintained our consistently high retention rates for our trainees qualifying this September. It is our objective each year to offer a role to every trainee on qualification and to retain this talent. Our trainees are the future of this firm and we recruit and train all our trainees with a view to offering them long-term careers at Macfarlanes."
The 91% result marks a slight drop on the firm's spring 2018 performance. Back then it posted a perfect retention score of 100%, albeit from a much smaller cohort of just six. Macfarlanes offers around 30 training contracts annually.
The firm was a solid performer in this year's Legal Cheek Trainee and Junior Lawyer Survey. Securing an A* for its training, Macfarlanes racked up As for quality of work, peer support and social life. The results from the new 2018–19 survey will be revealed next month.