Supreme Court launches 'Be a Justice' summer school featuring chance to dress up as a judge
Free for all ages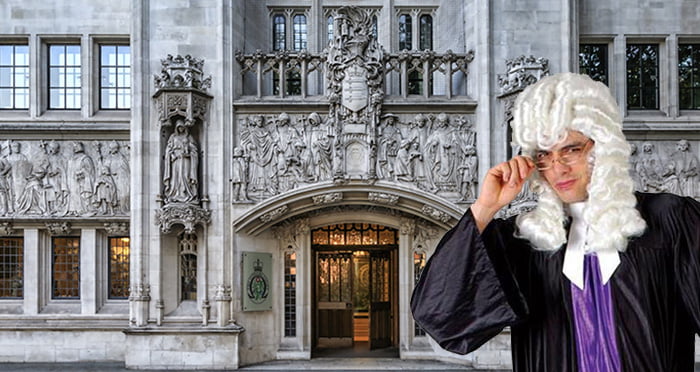 The UK Supreme Court will play host to a series of special summer open days later this month featuring a packed programme of interactive workshops, special tours and, perhaps most importantly, the opportunity to dress up as a justice.
The workshops, delivered in partnership with Royal Holloway University's School of Law, will explore notable cases that have been heard by the highest court in the land. The cases to be examined include Bull and another v Hall and another, which involved a homosexual couple who were refused a double room at a hotel, and Isle of Wight Council v Platt, a case concerning a father who was fined and later prosecuted for taking his seven-year-old daughter to Disney World during school term time.
Led by Royal Holloway law lecturer Dr David Yuratich, workshop attendees will learn about the legal issues involved, how they reached the Supreme Court and the implications of the judgments.
There will also be a series of talks offering behind the scenes insights into the inner-workings of the court, a Question Time-style Q&A session with the court's chief executive, and tours offering visitors access to rarely seen parts of the historic Westminster building.
Youngsters are well catered for too, with arts and crafts sessions, a judges' dress-up box (hopefully it doesn't contain a gavel), and a 'Legal Eagle Trail' that guides children through the court's exhibition area.
The summer sessions are suitable for both adults and children, and will operate on a first-come, first-served basis. They will take place on 24 and 28 August, Friday 21, Saturday 22nd and Sunday 23rd September. The court, however, does recommend you grab a free ticket in advance if you wish to attend one of its interactive workshops.