And what it's like being an unlikely international sex symbol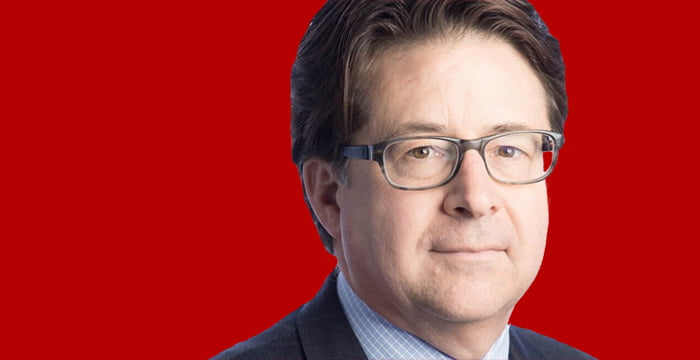 US criminal defence lawyer Dean Strang shot to fame following his appearance on Netflix docuseries Making a Murderer. The true-crime show centres on the life of Steven Avery, who served 18 years in prison for attempted murder, before being fully exonerated in 2003 — only to be found guilty of murder in a separate case two years later. Strang was one of the lawyers tasked with helping Avery clear his name.
Speaking to employment lawyer Kevin Poulter in the first transatlantic episode of The Hearing podcast, Strang opens up about dealing with the media and his concerns for the US justice system.
Strang held aspirations of becoming an editorial cartoonist before punting for law. Abandoning his artistic dream due to its lack of career longevity, Strang's father suggested he train as a lawyer — a path he admits he "dismissed" for years.
Fortunately, Strang "loved" law school and went on to specialise in criminal defence work after being offered a job working alongside two leading lawyers in the field.
Reflecting on perhaps his most famous case, Strang describes how he grappled with the intense media circus surrounding Avery's life — daily press conferences and interviews quickly became the norm, he tells Poulter. Although he understands viewers' fascination with a good old "whodunnit", Strang explains how being directly involved in one is slightly less enthralling. He says:
"Almost all parts of a trial are really bad parts of theatre. They're poorly paced, unscripted and often clumsy. They're drudgery. They do, however, have moments of genuine human passion, satisfying oratory, use of language and poignancy."
So what's life like for Strang now the cameras have stopped rolling?
He tells Poulter that alongside "side hustles" such as teaching law and penning books on legal history, he continues to practise criminal law. He did consider becoming a judge but "gave those aspirations up" now that he's too old to do so in the States. Would he consider a move to the UK to realise this ambition? "That looks more attractive with every tweet Donald Trump sends," he jokes.
Garnering a huge amount of attention from his appearance on the Netlix show, Strang has become an unlikely international sex symbol. But what do his students make of this? The ones that knew him before the programme are "amused" by it all, he explains. But there does appear to be one upside: Strang has noticed an "increased attendance in class!"
You can hear more about Strang's involvement on the Avery case and his concerns about the American criminal justice system in The Hearing podcast.
Listen to the podcast above or download it for free on iTunes, SoundCloud and Spotify