City broker turned defender of the underdogs shares her story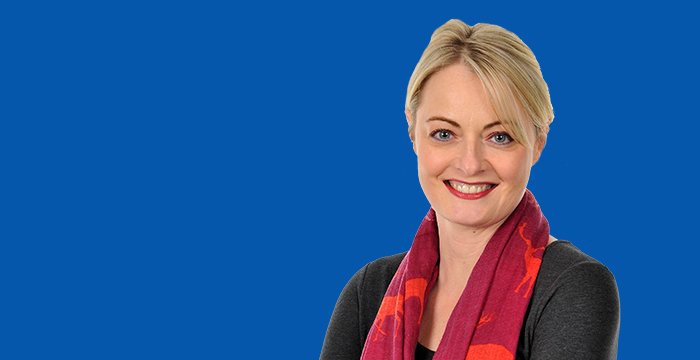 "Without sounding really pompous I've always had a natural sense of justice," says Karen Jackson on her motivations for becoming a lawyer. "It was a real interest in helping and protecting the underdog".
Speaking to employment law specialist Kevin Poulter in the latest episode of The Hearing podcast, Jackson reflects on her route into the profession and how a major health scare prompted her to launch her own law firm.
Having graduated from the University College London (UCL) with a first class degree in French, Jackson briefly considered becoming a teacher before eventually landing a role in banking — a path open to her, she says, thanks to her proficiency in a second language.
Jackson, however, still harboured ambitions of becoming a lawyer. Hoping to use her well-paid City broker job to raise enough money to fund her way through law school, she tells Poulter:
"I thought I can earn the most there and stash the money and get back to what I really wanted to do… Standing on the floor screaming, hands in the air, hand signals, all of that stuff. It's all very exciting and the most money I have ever been paid for doing not very much at all — other than the ten minutes when the markets were going bananas."
Following stints at major banking players including JP Morgan and Union Bank of Switzerland, an opportunity to take voluntary redundancy came Jackson's way: one she grabbed with both hands with a view to a career change to law.
With her sights now firmly set on the legal profession, Jackson completed the Graduate Diploma in Law (GDL) part-time at London Metropolitan University. Alongside her studies, she secured a role in the legal department of L'Oréal, a position that saw her work closely with the cosmetic giant's legal director. On this incredible opportunity she says:
"It was fantastic, she was an amazing teacher but very strict. She taught me how to write some wicked letters."
Through her contacts at L'Oréal, Jackson secured a training contract at international law firm Mishcon de Reya, a two-year experience which fueled her passion for employment law. Once qualified, Jackson's interest in all things employment continued to grow when she returned to L'Oréal as its head of legal.
Reflecting her time as a newly qualified lawyer with a vast amount of responsibility, Jackson says:
"I guess because I had been there before my training people knew who I was. But L'Oréal is a very meritocratic organisation and people don't tend to judge you on how old you are. I would be working with directors in other parts of the business who were really, really young but they were just good and it wasn't a 'you don't look old enough to have that job' kind of thing."
Then life as a lawyer came to an abrupt halt. A long battle with hereditary heart condition meant in 2006 Jackson was forced to give up work and undergo heart transplantation surgery. She tells Poulter:
"I started to get really substantially ill and was told I was going into heart failure and knew I was not going to be able to carry on working — even though I did carry on working up until the point where I was passing out… I was told very quickly that I need to have a heart transplant or I would be dead by Christmas."
It was while waiting on her new heart that Jackson decided it was time for a change. And that came in the form of Didlaw, a London-based law firm specialising in disability and discrimination law that Jackson founded in 2008. She recalls:
"I spent a lot of time thinking, 'What is my concept? What do I want to do? What does my business look like?' And at around that time was one of the first big decisions from the High Court around stress at work and employer responsibility for stress, and I thought that is a huge area. That kind of became the primary focus, mental health issues rather than physical health issues."
You can hear more about Jackson's route into the profession, battle with ill-health and law firm venture in The Hearing podcast.
Listen to the podcast above or download it for free on iTunes, SoundCloud and Spotify