Imperial biology undergrad Maddy Ebbrell shares her hints and tips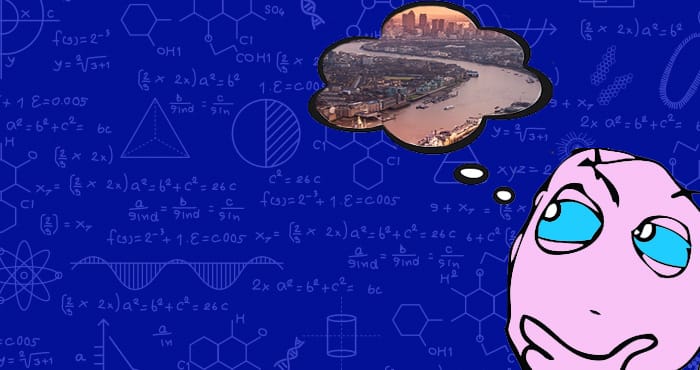 As a first year biology student at Imperial College London, I have already been given many opportunities to look beyond science and consider other career paths. Before starting uni, I had never really considered a legal career — but now that I have, I want in. Converting to law as a science student is achievable and here are eight things I'd recommend you do.
1. Events, events, events
There are a number of City lawyer career events catering for the non-law student market. One such example is STEM Future Lawyers, a legal careers network that hosts events with top law firms for science, technology, engineering and maths (STEM) students. I recently attended one that was particularly helpful and got the opportunity to speak with lawyers from a host of firms who themselves had studied non-law degrees. Free pizza and beer aside (yes, a big plus), I gained an insight into how my non-law background can be a valuable asset to a firm. I would really recommend keeping a close eye on what events are coming up, particularly those geared towards non-law students.
2. Sign-up to all things law
I'd recommend signing up to your uni's careers service, requesting to be added to your law society mailing list and signing up to receive law firm or legal publication mail-outs. Doing so will mean you're first in the know and can sign up as soon as opportunities are advertised.
As a non-law student, don't turn your back on law fairs either. Aside from divvying out some pretty cool freebies, some firms might bring along a handful of trainees who may have studied non-law degrees (many trainee intakes are now a 50:50 split) and you could speak to them and ask for guidance. It's always helpful speaking to people who've been there and done it.
3. Work experience is key
Yes, I understand trying to secure work experience can be a draining process, but it's the only way you can fully immerse yourself within the legal world and see if it really is right for you. Some smaller law firms offer work experience on an ad hoc basis. This may be an easier way in than a competitive vacation scheme which often run once in the winter and once in summer.
For those considering a career at the bar, barrister chambers offer mini-pupillages for a few days at a time in which you are invited to their set and get to experience life as a would-be pupil. If the solicitor route is more up your street, contact one of your local law firms to see if they will let you observe for a few days. I found this website helped me locate ones nearby.
4. TV binge time
It can be overwhelming when you think about just how much extra work you have to do to get into law. So, why not remind yourself why a career in law is amazing by turning on the TV. We all know and love US legal drama Suits, but there are a whole host of other TV shows such as Judge Rinder or The Split which can shed some insight (tread carefully though — they don't always depict reality!). There are plenty of films too. My top pick includes Michael Clayton, The Children Act, and even the whimsical Reese Witherspoon in Legally Blonde, who reminds us that we can achieve anything if we set our minds to it.
A good law-related book such as the classic To Kill a Mockingbird (if you weren't hammered by it during English lessons at school) or The Rooster Bar by John Grisham (or pretty much any John Grisham novel really) will remind you of the profound impact cases can have on our society.
5. Back to the real world
If you've had enough of fictional law stories (I mean, can you really with dreamy actors like Gabriel Macht who plays Harvey Specter in Suits?! Swoon. *heart eye emoji*), try delving into some legal publications. If sifting through hardcopy isn't your thing, there are loads of easy to navigate websites which publish free current affairs articles — but good on you… you're reading one now 🙂
Reading about law, and in particular court judgments, will help you understand the real-life implications law has in our society. Cases range from mind-blowing to the downright weird. I recommend reading the following core cases to start with:
Carlill v Carbolic Smoke Ball Company: An introductory English contract law decision which introduces law students to concepts such as offer and acceptance, consideration and the intention to create legal relations.
Donoghue v Stevenson: A landmark decision which established the modern law of negligence and that manufacturer's owe a duty of care.
R v Stone & Dobinson: One of the first criminal law cases law students will study. You'll be introduced to concepts such as an omission in criminal law, the meaning of 'gross negligence' and a duty of care.
6. Legal icons
There are many lawyers and legal journalists who tweet about cases or interesting aspects of the law. One column I found particularly interesting to read was that written by the late Gary Slapper. He shone a different perspective on the otherwise "boring" world of legal work. The Secret Barrister is another legal icon worth following. His or her (we can't say for sure!) book provides a good overview of the UK criminal justice system with plenty of hilarious anecdotes to snicker at along the way!
7. Social media
Don't waste your time using Instagram to stalk your ex or drooling over the countless pics of food. Law firms are now active on various social media channels, including Facebook, LinkedIn, Twitter and Instagram. Give them a follow. They are good insights into the social aspects of various law firms and often shed light on day-to-day life. After all, you'll be spending a good two years training with a firm so it's important to know what their work culture is like. Some law firm Instagram accounts, such as HFW's, are directly controlled by their trainees, which makes their posts even more relatable!
8. Buddy up
So you want to become a lawyer and know how to get there, but what does it actually take to become one? Buddy up with someone studying law at your uni (or at another uni if yours doesn't have a law school like mine) who could help you understand first-hand what is really required of you. Looking at their workload, the reading lists (law books are insanely expensive and heavy), or even attending a lecture with them could help you decide if law really is the right path for you.
Maddy Ebbrell is studying biology at Imperial College London. She is interested in pursuing a career in law.