TLT partner handed two-year driving ban after getting behind the wheel following 'boozy' client lunch
Paul Crighton was more than three times the drink-drive limit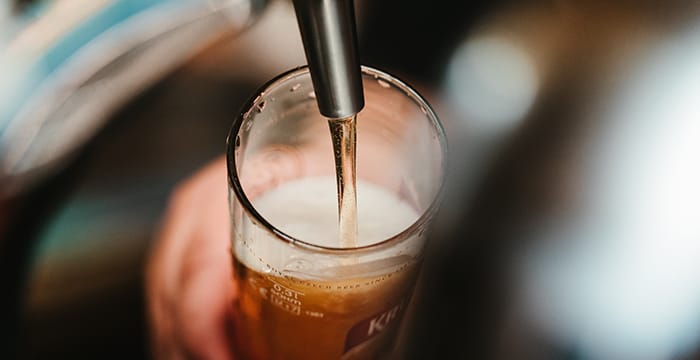 A partner at UK law firm TLT who drove home after a "boozy" client lunch has been suspended from driving.
Paul Crighton, a banking partner at TLT's Manchester office, was more than three times the legal drink-drive limit when he was breathalysed by officers outside his home in Haslingden, Lancashire, on 10 September.
According to the Manchester Evening News, 35-year-old Crighton had been "downing beer and wine for three hours" at a "long boozy lunch" in a restaurant just yards from TLT's office in Spinningfields.
Burnley Magistrates Court heard how Crighton — who has been at TLT for almost three years, having left Addleshaw Goddard in 2016 — had deliberately stopped drinking at around 4pm, almost five hours before he was tested by officers.
The top lawyer was caught after a concerned motorist thought they saw Crighton using his mobile phone as he made his way home on the A56 by-pass. The witness further claimed that Crighton almost had "two head-on collisions", according to the report.
Catherine Allan, prosecuting, told the court that Crighton's "unacceptable standard of driving led to the initial complaint" and that he had admitted to having a "few pints and decided to drive home".
Peter Grogan, defending, said: "This is the first blemish and clearly what a serious error of judgement it is. I can't overstate the embarrassment he feels. The Solicitors Disciplinary Tribunal will undoubtedly impose a punitive sanction." He added:
"His wife is currently on maternity leave. He will be commuting on a bus. It will impact on his career progression."
Crighton was banned from driving for two years and fined £2,235. He was also ordered to pay a £170 victim surcharge and £85 in costs.
A spokesperson for TLT told Legal Cheek:
"We take matters like this extremely seriously. We expect partners and employees to act responsibly at all times when at meetings and events with clients or colleagues. We have reported the matter to the Solicitors Regulation Authority and await the outcome of that report before deciding on any actions that the firm will take in response to this incident."