Judge orders disclosure of device's recordings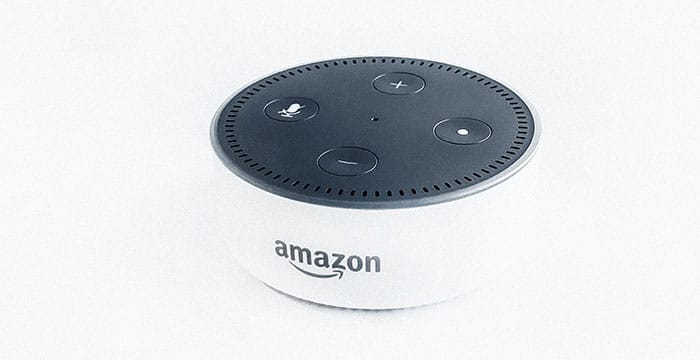 A judge in the US state of New Hampshire has ordered Amazon to "forthwith" produce recordings made by one of its Echo devices between 27 and 29 January 2017 on the basis that they are crucial to an alleged double murder trial.
During the critical time period, two women died from multiple stab wounds in what is believed to be a drug dealing-related fatal incident, their bodies found on the porch of a house in New Hampshire.
Amazon has previously stated that it would not hand over any data until ordered to do so.
So far, the retail and tech goliath has not responded to judge Steven M Houran's 5 November order. However, it is likely that now that the judicial decree has been made, Amazon will concede its position and will be liaising with prosecutors in the case to work out the finer detail of what needs to be disclosed.
This is not the first time that Echo recordings have been cited in a murder case. In Arkansas, a year previously, US state police asked Amazon to hand over audio recordings which may have overheard a murder there. (The case was different because it was the defendant's Echo and he agreed to the hand over of any recording; the case never went to trial as the judge dismissed the murder charge.)
Nor is it likely to be the last.
Professor Walden, director of Queen Mary's Centre for Commercial Law Studies and an expert in cyber-crime and technology law, argues that it won't be long before disclosing recordings of this sort will be "standard procedure" because "they are an incredibly valuable evidential source."
The need for such data raises important legal conundrums, however, particularly because the companies which obtained the data, or the servers where the data is stored, are often based in other jurisdictions with different laws. Some jurisdictions have better laws than others in enabling parties to get hold of data, as Walden explains to Legal Cheek:
"UK laws say that if, for example, Facebook collects data in this country, then we can order disclosure of that data wherever the server is. But in the US, the situation is different so you get into classic 'conflict of laws' territory. In Ireland, where many tech companies now operate from, the rules make getting disclosure quite tricky."
The Echo murder case is yet another example of the value of our data and the increased tension between individuals and tech companies. Walden argues: "There are likely to be developments towards ensuring we have better control of our own data because of its new value."
The intrinsic importance of data held on our own smartphones (and our rights over that data) was discussed in the pivotal US Supreme Court case of Riley v California. The court concluded that our phones now store as much personal information and data as held in our own homes and should be protected as such:
In the decision chief justice Roberts wrote:
"[These days] a cell phone search would typically expose to the government far more than the most exhaustive search of a house: a phone not only contains in digital form many sensitive records previously found in the home; it also contains a broad array of private information never found in a home in any form."