Probably not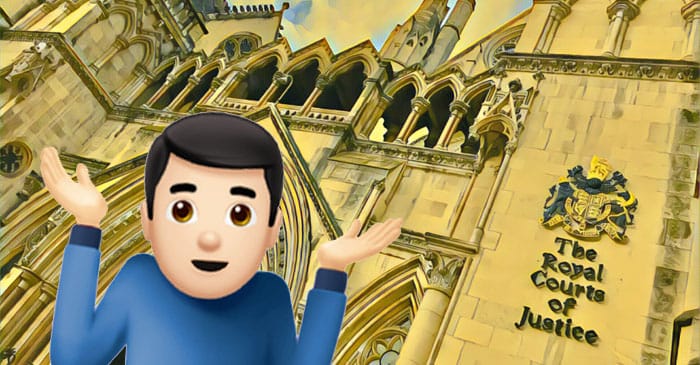 The legal system can be tricky to navigate at the best of times. Complex CPR rules, baffling legalese and endless hearings can leave lawyers scratching their heads and frantically thumbing through their White Books.
It would, however, appear the challenges brought about by a life in law can start at the court building door.
No, we aren't talking about the 'sip test' or overzealous security guards, but rather the directions handed out to lawyers and members of the public who have hearings in the High Court's Queen's Bench Division. Posted to Twitter, the not so easy to follow six-step guide can be viewed in full below: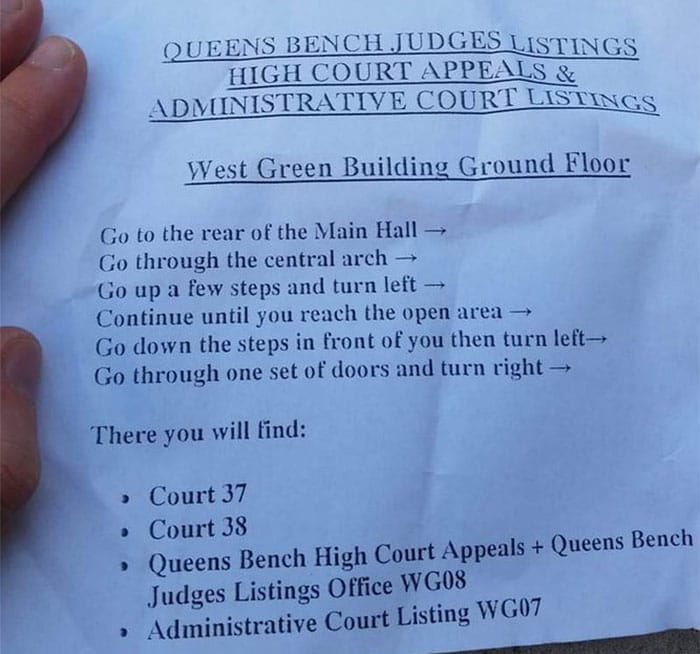 The instructions see court users "go to the rear of the Main Hall" and pass through the "central arch", before going up a "few steps" and turning left. Once there (remember to stay hydrated), lawyers need to head for an "open area" and "go down the steps" and "turn left". Finally (be sure to help other lost lawyers on your way), go through "one set of doors and turn right".
If you haven't ended up in the court car park, there you will find the Queen's Bench Division. Congratulations!