Kurran Poon becomes the sixth candidate to leave the boardroom empty handed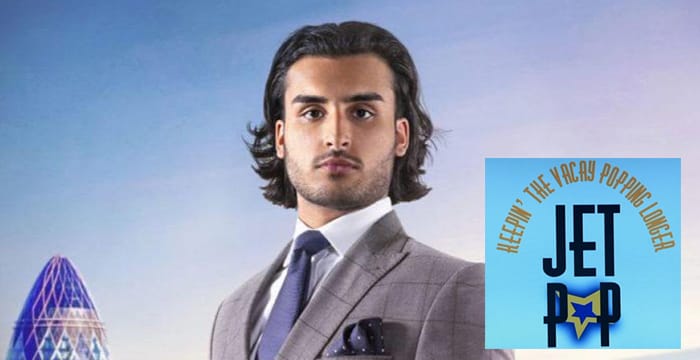 University of Law graduate Kurran Pooni has become the latest contestant to be fired from The Apprentice following yet another lacklustre performance.
Last night's episode saw rival teams tasked with the "ultimate advertising" challenge, creating a new (fictional) budget airline. After narrowly escaping being fired last week, Pooni was granted one final throw of the dice on the condition that he would prove himself as project manager.
Confident as ever, Pooni revelled at the opportunity. "I feel like everything I've done in my life has led to this moment," he told to his team. "I'm just happy that we're all here together to experience it." Unfortunately, Pooni's team went onto lose the task after their party airline idea metaphorically crashed and burned.
Law graduate Kurran Pooni has been fired from #TheApprentice ??? pic.twitter.com/ydrxwfFfCu

— Legal Cheek (@legalcheek) November 7, 2018
The first point of criticism the team received was on the airline's name: Jet Pop. Targeting the hen and stag-do market, the airline's strapline, "keepin' the vacay popping longer", failed to impress.
When pitching their campaign in front of industry experts, there were concerns that the airline's logo (pictured top), featuring a mini-explosion, would deter potential flyers. The chief executive of London City Airport, Robert Sinclair, asked the team: "Are they going to be concerned that their jet might pop?"
However, Jet Pop wasn't the only name put forward. Arguing that a "five-year-old could come up with a better name", Pooni was disappointed that his team ignored his original suggestion, Pangaea. With everyone, including Lord Sugar, puzzled by its meaning, Pooni explained that "before the continents were split via the tectonic plates into different parts of the world, there were just two parts of the earth and one of them was called Pangaea".
The teams also had to create a short TV advertisement to promote their fictional airline. Pooni produced a beach-based clip which focused more on the holiday destination rather than the flight taken to get there. When asked by the law grad if he hated the advert, Lord Sugar responded: "It is rubbish to be honest with you. I'm sorry. People who see that advert might think, 'You know what? I'd rather walk'."
Facing the firing line for the second week in a row, Pooni pleaded to Lord Sugar: "I still — I know you may not think so — I still have more to offer". Unfortunately for him, the billionaire business mogul called time on the candidate with his famous finger point.