Stephen Barclay replaces ex-Linklaters lawyer Dominic Raab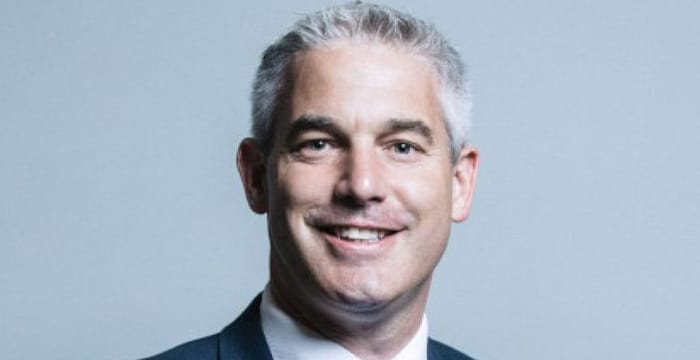 Prime Minister Theresa May has selected yet another lawyer to oversee her Brexit vision. Stephen Barclay, a former trainee at Wragge & Co legacy firm Lawrence Graham, replaces ex-Linklaters' solicitor Dominic Raab, who quit as Brexit secretary last week.
Barclay, a Conservative MP for North East Cambridgeshire since 2010, studied history at Peterhouse, Cambridge, and later completed the Graduate Diploma in Law (GDL) at the College of Law, now the University of Law, in Chester.
Delighted to accept role at DExEU. We now need to keep up the momentum to finalise the Withdrawal Agreement & outline political declaration & deliver a Brexit that works for the whole UK. Looking forward to working with a talented team of ministers & officials to do just that. https://t.co/3KSUI0Xe2I

— Steve Barclay MP (@SteveBarclay) November 16, 2018
The 46-year-old secured a training contract at international law firm Lawrence Graham (now Gowling WLG following Wragge & Co's merger in 2016 with Canadian outfit Gowlings) and qualified as a solicitor in 1998. Prior to politics, Barclay also spent time at Axa Insurance, the Financial Services Authority (FSA) and Barclays, where he was head of anti-money laundering for the bank's retail banking division. Barclay's stint in law didn't go unnoticed on Twitter:
Our new Brexit Secretary qualified as a Solicitor at Lawrence Graham!

— Prof Dominic Regan (@krug79) November 16, 2018
Former health minister Barclay — a Leave supporter — replaces Raab, who resigned on Thursday over May's withdrawal agreement for Brexit. Raab, who studied law at Lady Margaret Hall, Oxford, joined Linklaters as a trainee in 2000. Having completed his training contract, the MP for Esher and Walton joined the legal department of the Foreign Office.
In his resignation letter to the embattled PM, Raab said he understood why she had chosen to pursue the deal with the EU on the terms proposed, but believed the regulatory regime for Northern Ireland presented "a very real threat to the integrity of the United Kingdom." He continued:
"I cannot support the indefinite backstop arrangement, where the EU holds a veto over our ability to exit. The terms of the backstop amount to a hybrid of the EU Customs Union and Single Market obligations. No democratic nation has ever signed up to be bound by such an extensive regime, imposed externally without any democratic control over the laws to be applied, nor the ability to decide to exit the arrangement."