Ofsted criticises BPP's apprenticeship programme
Education giant hits back; says systems for tracking legal apprentices are 'robust'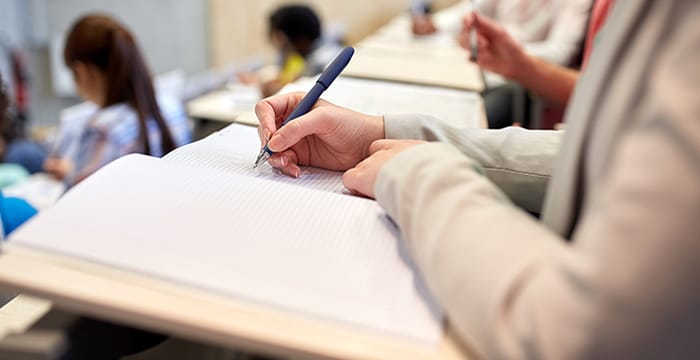 An Ofsted report tracking provision of apprenticeship training, including paralegal but not solicitor apprenticeships, has concluded that BPP University has made "insufficient progress" in two out of three areas that are monitored.
The report, made following a recent monitoring visit, highlights in particular a lack of oversight of apprentices' progress. It states:
"Leaders and managers do not have access to timely, accurate or reliable data on apprentices' progress. As a result, they do not have sufficient oversight of the progress that apprentices make towards achieving their qualifications."
It also points to managers who were "too reliant on subjective information from assessors on the progress of their apprentices" leading to a lack of understanding of "the slow progress that apprentices make".
Although BPP was said to "make clear to employers the importance of this off-the-job component", the report noted that "a minority of apprentices employed by several companies indicated that they found it difficult to identify time to be released from work commitments".
The report flagged, too, that "assessors are too slow to intervene" when apprentices fall behind.
Out of a total of 350 young apprentices, aged 16-18, and 900 adult apprentices (covering law, financial services, insurance and tech) at BPP University, 135 are paralegal apprentices. The report does not cover solicitor apprentices.
The finding could lead to a temporary ban on BPP taking on any new apprentices until the situation has improved, an education industry publication has claimed. This would seem to be supported by government guidelines, which state that when Ofsted makes a finding of "insufficient progress", and unless the Education & Skills Funding Agency (ESEA) identifies an exceptional extenuating circumstance, "it will write advising that, with immediate effect, the organisation… must not start any new apprentices".
But a Department for Education spokesperson declined to comment on the temporary ban allegation. They did, however, tell us this:
"We will always take action to protect the interests of apprentices. We are currently assessing Ofsted's findings and will be contacting BPP University to set out the action we will be taking in due course."
BPP also declined to comment on the temporary ban. Instead, Tim Stewart, vice-chancellor of BPP University, part of the BPP Professional Education Group, told Legal Cheek that it had already started putting systems in place to improve its performance in many of the areas since identified by Ofsted. He said:
"The report on the whole identifies many positives in BPP's apprenticeship provision although naturally, we are disappointed that Ofsted had some critical observations, which relate largely to systems that track the progress of apprentices and the need for consistency in how we track across the schools."
In fact, at BBP Law School these tracking systems are live, Stewart indicated, stating:
"We have robust tracking measures in place [there] and we are now in the process of implementing a similar system across the University as a whole but unfortunately, inspectors were not able to judge our new system in its entirety. We are confident that when it is fully operational it will address Ofsted's concerns and we look forward to the full inspection in the near future."
The report did also praise the uni in a number of areas such as having "clear vision" and for establishing "very strong links with a wide range of high profile employers in the City of London and beyond". It noted that apprentices spoke highly "of the value they gain" from their training and that assessors have "a broad wealth of specialist expertise in their respective vocational areas".
Stewart is keen to reassure the uni's current cohort of apprentices. He added: "91% of our paralegal apprentices are currently on course for successful completion and the remaining 9% have personalised plans in place to support their getting back on track. This is considerably above the average completion rate in the apprenticeship sector."
The report was part of Ofsted's remit to inspect all new apprenticeship training providers that have sprung up as a result of government policy to incentivise employers to take on apprentices by means of an apprenticeship levy introduced last year.