The Apprentice: High street solicitor remains in competition following chaotic gardening task
Sarah Ann Magson keeps lawyer winner dream alive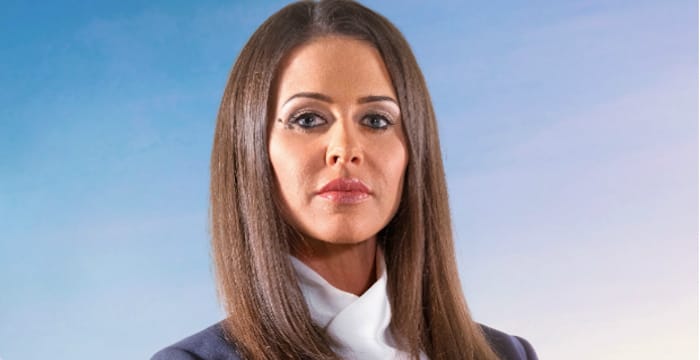 High street solicitor Sarah Ann Magson has survived another week on The Apprentice after her team secured victory in yesterday evening's chaotic gardening task.
The latest episode of the BBC hit 'business' show saw contestants tasked with setting up new urban gardening businesses. The two teams had to sell an on-the-go gardening service to punters on the street, as well as clean up and redesign a corporate rooftop space — all in the name of profit.
On Magson's team, the business strategy was clear. Provide a no-frills service that keeps the customer happy. However, the 37-year-old civil specialist at Watson Woodhouse Solicitors in Middlesbrough quickly abandoned this plan during the corporate client pitch, allowing her artistic vision to take over. After putting forward several expensive frilly suggestions to bring the client's "urban jungle" rooftop vision to life, her team quickly found themselves under pressure and struggling to meet expectations.
"My plan going into the pitch was not to overpromise. Keep it simple," project manager Daniel Elahi said in response to Magson's creative outburst. He added: "Sarah's gone in there, come up with some crazy ideas which ultimately are going to cost us more money and affect our profitability. Bad mistake."
Equipped with plant pots, pricey astro-turf and a few parrot ornaments, Magson's team got to work building the "magical world" they promised. Unfortunately, what Magson's team described as the "best tropical rooftop in London", the corporate client found instead to be a health and safety nightmare. Left unimpressed by their endeavours (pictured below), the client agreed to pay only £1500 for the job — £1000 less than the original price agreed. Nonetheless, with a total profit higher than their rivals, Magson and the rest of her team walked away from the boardroom victorious.
The solicitor's success comes just a week after University of Law graduate Kurran Pooni was given his marching orders. The part-time actor failed to give his best performance as a project manager during a disastrous airline task, leaving Lord Sugar with no choice but to fire him.