University of Bristol law grad Eve Cornwell shares her top tips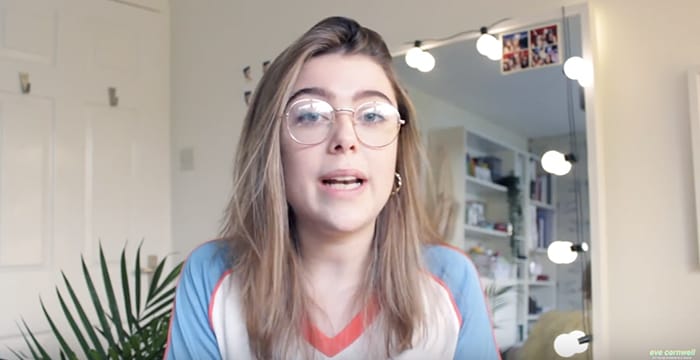 In her latest YouTube video, vlogging sensation Eve Cornwell reveals how she secured a training contract at a magic circle law firm.
The future Linklaters trainee explains what aspiring solicitors can do to "stand out from the crowd" and "get ahead of the game". Posted on Cornwell's YouTube channel with over 70,000 subscribers, the vlog is the final instalment in her incredibly popular 'The Law series', a collection of videos providing useful tips and hints on how to succeed in law.
The new offering (embedded below), which has already been viewed over 16,000 times since being posted over the weekend, comes just days after Legal Cheek reported how Cornwell had become one of the world's most popular legal vloggers.
In the new video, Cornwell starts by addressing a question she is constantly asked on social media: how did she secure a vacation scheme and training contract? "It's really hard to give an answer because it's not like a split-second thing," the University of Bristol law grad says. "It's not something that I can say, 'oh, I did this one thing here and that allowed me to get it' — it is much more of a process of building up your CV, building up your experiences so that you enter the application as a really competitive and strong graduate," Cornwell tells viewers.
Continuing, she explains that in her first year she focused on extra-curricular activities, especially those offering leadership roles — meeting law firms on campus, attending open days and seeking opportunities from wider national law networks. The future Links rookie then reveals that her focus in second year was on applying for vacation schemes, a process consisting of online applications, critical thinking tests and assessment centres.
Cornwell concludes on a positive note. "Don't put too much pressure on yourself," she reassures viewers. Cornwell continues:
"All of us have made applications which we've been rejected from. All of us have done assessment centres that haven't gone well. All of us have been in an interview where we've been asked a question that we have not known the answer to and we've just completely blanked out. It happens to everyone and you need to make mistakes to then improve in the future."
You can follow Cornwell's journey as she embarks on the Legal Practice Course (LPC) via her YouTube channel, as well as her Instagram and Twitter pages.