A look back at some of the top news stories over the past 12 months — but how much do you remember?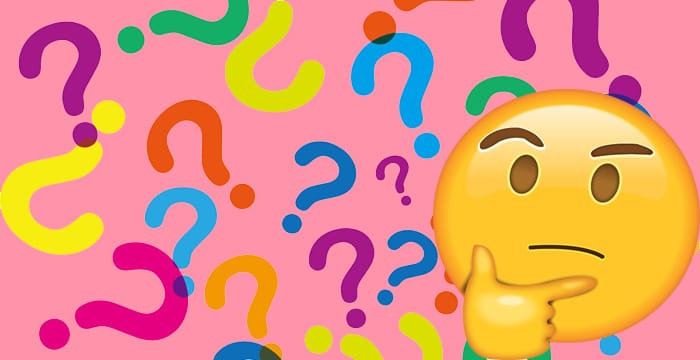 With another action-packed year slowly drawing to a close, now seems as good a time as any to look back at some of 2018's more headline-grabbing stories. So put your vac scheme applications to one side, stick the kettle on, and put your knowledge of legal affairs to the test in Legal Cheek's big fat quiz of the year.
January
Criminal solicitor Ita Farrelly became a first-tier tribunal judge at the start of the year — but what age was she?
a) 18
b) 23
c) 32
d) 86
February
An artist hit headlines in February after unveiling plans to build what in honour of May Donoghue of Donoghue v Stevenson fame?
a) A swimming pool in the shape of a ginger beer bottle
b) A bronze statue of May Donoghue
c) The world's largest snail sculpture
d) The word 'TORT' in large Hollywood-style lettering on a hill just outside the Scottish town of Paisley
March
A junior solicitor quit the legal rat race in March to pursue her dream. What was it?
a) A cliff diver
b) A clown
c) Lizz Truss' cheese supplier
d) An olympic skeleton bob
April
A Bar Professional Training Course (BPTC) handbook, which came to light earlier this year and was produced by BPP Law School, advised students to what during their advocacy assessments?
a) Not wear "kinky boots"
b) Ideally, wear double-breasted or three-piece jackets
c) Avoid showing cleavage
d) All of the above
May
Slaughter and May terminated the training contract offers of two future trainees at the start of the summer — but what for?
a) Failing modules on the Legal Practice Course (LPC)
b) Using '&' instead of 'and' when referring to the firm's name in a document
c) Failing modules on the Graduate Diploma in Law (GDL)
d) They both accidentally completed the Bar Professional Training Course (BPTC)
June
In June, junior solicitor Rosie Williams hit headlines for her appearance on…
a) I'm A Celebrity… Get Me Out Of Here
b) Love Island
c) Celebrity Juice
d) The UK Supreme Court's live stream
July
A "highly-regarded" QC placed an advertisement online seeking an aspiring barrister to do what earlier this year?
a) Teach them to dance
b) Carry their wig
c) Keep their prize pet parrot company while they attend court
d) Walk their dog
August
At the start of August, the Solicitors Regulation Authority (SRA) confirmed it had selected ________ to run the new super-exam.
a) BPP Law School
b) The University of Law
c) Michael Gove
d) Kaplan
September
Kim Kardashian is a what, according to Kanye West.
a) Lawyer
b) Judge
c) Law student
d) Lord Chancellor
October
Legal history was made in October with the Supreme Court's first ever…
a) Dance competion
b) Football team
c) Female majority bench
d) Televised case
November
A partner at Hogan Lovells was suspended in November — but what did he allegedly do?
a) Rented his office out
b) A lawyer from Irwin Mitchell spotted him watching porn in his office
c) Redecorated his office without the firm's permission
d) Smoked a cigar in his office
December
A law firm in Australia hit headlines this month for doing what to a photograph of its trainees?
a) Photoshopped champagne glasses out of their hands over fears it gave off the wrong impression
b) Photoshopped ties onto the male trainees
c) Photoshopped smiles onto the trainees' faces
d) Used a stock image instead of a real photograph of the trainees
Click through for the answers.
Happy Christmas from the Legal Cheek team! Thanks for reading and commenting, and we'll see you in 2019.