There are pros and cons to the lengthy recruitment process, says future trainee solicitor Fraser Collingham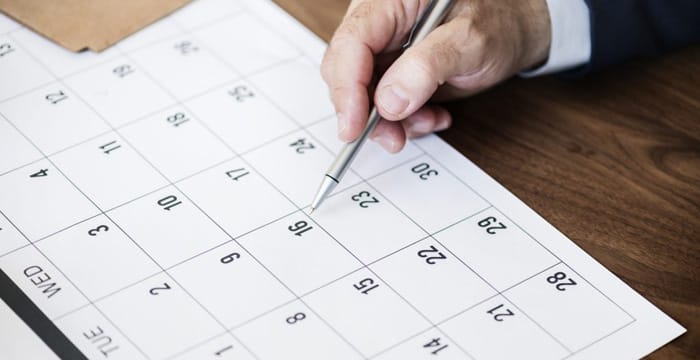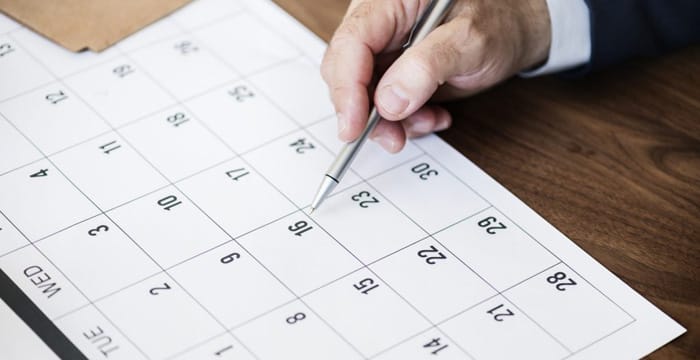 If you want to train at a large commercial firm, you need to be able to think ahead. The fortunate recipients of a training contract offer will, in most cases, not actually begin working at their firm as a trainee for two whole years.
The theory goes like this: law students apply in their penultimate year. They take one year to complete their law degree, and one further year to complete the Legal Practice Course (LPC). Non-law students are advised to apply in their final year, thereafter taking a year to complete the Graduate Diploma in Law (GDL) and the LPC. But, in reality, is this a smooth process?
Many students do not get an offer while studying at undergraduate level
The application process for a training contract has become increasingly difficult and it can feel like a lottery. The process is incredibly competitive now that you need an exceptional CV, knowledge and experience to make it. How many law students actually get offered a training contract in their penultimate year of study? I only know of two in my year. The majority of people I met at assessment days had graduated. The application timeline is designed for people to apply early on in their studies but this may not be in tune with reality. After all, a graduate is likely to have more experience than a second-year student.
People are left filling time doing a job they don't want to do
If you can't secure an offer and are stuck in application purgatory, you have to wait until the next recruitment cycle. This puts your dreams of starting a training contract on hold for another two years. When you do eventually secure an offer, it's a long wait before you can begin training. This has increasingly led to people having to work as paralegals or in other admin-related jobs they have no desire to do. They might gain experience, but it's not ideal.
It's worth noting that law firms are receptive to bringing forward your start date in some cases and will try to accommodate future joiners where possible. However, this is done on a case by case basis and gives no guarantees. It very much relies on the applicant reaching out and whether the firm has an opening.
A firm can undergo huge changes in two years
The most dramatic example of this is probably the collapse of King & Wood Mallesons' UK arm. Some future trainees would have waited almost two years to begin their training, only to see the firm fall into administration. While some had their applications fast-tracked and prioritised, those who weren't lucky enough to receive an offer from another firm faced the daunting task of having to reapply elsewhere.
Perhaps more common than firms going into administration are mergers. The merger trend is expected to continue. Transatlantic law firms Bryan Cave Leighton Paisner and CMS have recently completed mergers and Allen & Overy could be next. Your firm could have an entirely different name, composition, and strategy by the time you begin your training. It could close down your favourite department. Having a two year-long application timeline means that the firm you join may be very different to the one you applied for.
However, there are advantages to the recruitment system and it's obviously set up this way for a reason.
Certainty
By recruiting two years in advance, students are given the opportunity to leave university with certainty over their future career. Those that do receive an offer while they are still an undergrad can focus on their exams without the pressure of finding a job hanging over them.
The long wait also allows law firms to plan ahead, remaining competitive by nabbing the brightest students at an early stage. This is key for law firms.
Receiving funding
Arguably the greatest benefit for students is that some law firms can sponsor their GDL and/or LPC fees, as well as pay a maintenance grant. This is undoubtedly a huge bonus for future trainees. It opens the profession to those who would otherwise be unable to join. Having that support for one or two years is invaluable. The alternative (self-funding) is not an option for the majority of young people. Perhaps this financial aid outweighs any drawbacks of waiting two years to begin the training contract.
A chance to mature
Some students love the two-year recruitment process. They see it as a win-win — they have secured an excellent job, but do not have to commit to adult life just yet. They use the gap as an opportunity to travel, try different jobs and generally enjoy life. Their commercial awareness might suffer whilst they're out backpacking in Vietnam, but they can still enhance their 'international outlook'.
There are both pros and cons to the two-year recruitment process in the graduate legal market, and it ultimately depends on your own personal circumstances whether the system will work for you. Perhaps waiting for two years is a small price to pay for your dream job, ensuring your wholehearted commitment to the profession. All I know is that it's incredibly difficult to explain it to your friends and family.
With the new super exam coming into effect, should law firms shake things up and become more flexible with their recruitment timelines? That's something only time will tell.
Fraser Collingham is a University of Nottingham law graduate. He is currently studying the LPC at the University of Law and is due to commence a training contract at an international law firm in 2019.