Continuing digital outage plays havoc with justice system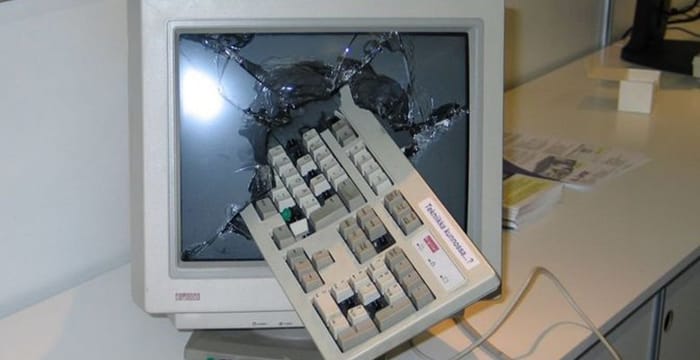 The Ministry of Justice (MoJ) has apologised after multiple IT outages caused chaos in the criminal courts and the wider justice system nationwide.
Databases, file sharing and secure email systems were among the systems that failed towards the end of last week and into today. The MoJ confirmed that 75,000 users of the Criminal Justice Secure eMail (CJSM) system, which is used by lawyers and other professionals, had been unable to send and receive emails.
Court proceedings were also in a snarl due to the digital disruption. The failure of centralised computer systems meant problems across the country, with observers reporting trials adjourned in Birmingham and "chaos" in Swansea.
Welcome to week-two of the digital case system at Swansea Crown Court being out of action. The chaos is continuing. Somebody at HMCTS needs to reboot the Tandy computer which seemingly powers the system.

— Jason Evans (@EvansTheCrime) January 21, 2019
Jonathan Black of the London Criminal Courts Solicitors' Association told the BBC's Victoria Derbyshire show:
"What we've seen in the courts for the last two working days and will for the foreseeable future are problems where laptops have had to be passed around the court using mobile data — not using the Wifi, which is also down."
The Criminal Bar Association (CBA) said that there had also been problems with the XHIBIT system for recording barristers' attendance at court. The organisation's chair, Chris Henley QC, told Legal Cheek that "prolonged IT failures do a disservice to the victims of crime and their families who may have already suffered the costs of delays from an already overstretched, chronically underfunded, broken criminal justice system".
The outage even affected printers, with reports of probation officers scribbling hand-written letters to prisoners. The Courts and Tribunals Service confirmed that it had also been having trouble with its phone lines.
Probation Officer handwriting letters to prisoners as IT failure incudes loss of printers network. Shambles.

— napo cymru (@napocymru1) January 21, 2019
On Friday night, the MoJ's Digital and Technology team tweeted that "most systems are now improving".
Whispers to all those in courts:

Computers may be working again….
Check. Carefully. We don't want it falling over again. pic.twitter.com/3dFmftSXTs

— Mary Aspinall-Miles (@MAM12CP) January 22, 2019
But lawyers reported continuing problems on Monday which continued into today in some areas. The trade union representing probation officers in Greater Manchester tweeted this morning: "Day 8 of… yes you guessed it, no access to any IT".
The MoJ released a statement saying that the network issues had now been resolved for 75% of court staff, and the CJSM service fully restored. It said that the two problems were separate, and neither were related to its court modernisation work.
The statement continued:
We apologise to those who have been affected. We know this is unacceptable and how deeply frustrating this has been for our staff and users.
The outage raises questions about the MoJ's billion-pound splurge on high-tech court modernisation, with critics accusing the department of failing to get the basics right.
Black said that "they've spent over a billion pounds on IT infrastructure and required all legal professionals to invest heavily in legal hardware and software, but haven't invested in sufficient back-up".
Lawyers also wondered about the lack of media coverage before today. Anonymous advocate The Secret Barrister said "imagine the headlines if it were the NHS. But it's only justice, so no one cares". And Gareth Underhill of 4 Breams Buildings pointed out that there was more media coverage when KFC ran out of chicken last year.