Darren Grimes, 25, is appealing fine for breaking electoral law in EU referendum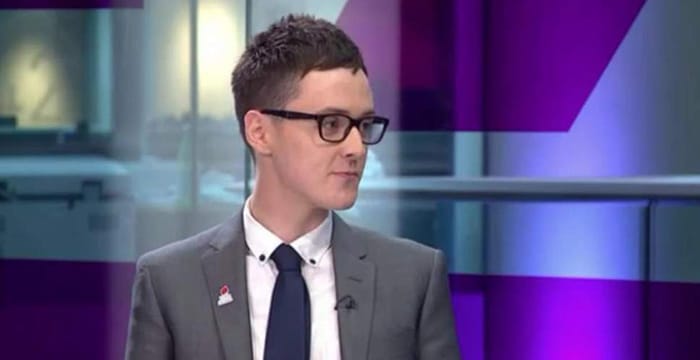 A former University of Brighton fashion student has raised over £75,000 to appeal against a fine for breaking electoral law during the EU referendum. Darren Grimes says that he needs the crowdfunding cash to battle it out with the Electoral Commission, which has instructed Fieldfisher and top QC Sir James Eadie.
Grimes, now 25, ran a pro-Brexit social media campaign aimed at young voters during the 2016 vote. But he found himself in hot water after spending hundreds of thousands of pounds in breach of spending limits and without declaring it properly, and hit with a personal £20,000 fine. The Electoral Commission also referred Grimes to the police to investigate possible criminal offences.
In a video posted on Twitter yesterday, Grimes accused the regulator of "spending vast sums on City solicitors and the government's own QC" in defence of its ruling.
The Electoral Commission confirmed to Legal Cheek that it has engaged international outfit Fieldfisher and Eadie of Blackstone Chambers, saying that "we are obliged to ensure we have representation that can defend the decision-making process that we undertook". It denied Grimes's claim that the Government Legal Department is picking up the tab.
Discussing with my solicitor the very real possibility of bankruptcy, at 25, thanks to the Electoral Commission spending vast sums on city solicitors and the Government's own QC – all paid for by the taxpayer. I feel like a beetle under a very large boot.https://t.co/OZY8N7cUk0 pic.twitter.com/yUIQHJw0Ie

— Darren Grimes (@darrengrimes_) February 13, 2019
In his pitch for funding, Grimes complains that "the Commission will have the top QC in the land, will have the top solicitors in the land, and all paid for by you [the taxpayer]". The ex-fashion and business student now works for the right-wing Institute of Economic Affairs think tank.
The Electoral Commission initially cleared Grimes and other Brexit campaigners over their referendum spending, but re-opened its investigation following media allegations and the threat of legal action. In July 2018, it reported that the official Vote Leave campaign had funnelled money for social media ads through Grimes's BeLeave organisation in breach of electoral law:
"BeLeave spent more than £675,000 with Aggregate IQ under a common plan with Vote Leave. This spending should have been declared by Vote Leave. It means Vote Leave exceeded its legal spending limit of £7 million by almost £500,000."
Grimes was found guilty of two breaches of the Political Parties, Elections and Referendums Act 2000 and fined £20,000. A crowdfunding campaign to fund an appeal has raised nearly £77,000 to date. The appeal, in the London County Court, is currently scheduled for July 2019.
In a separate High Court case, the Electoral Commission was found to have misunderstood the electoral rules when it initially cleared Grimes and Vote Leave. That litigation was also powered by crowdfunding, with the Good Law Project paying £70,000 to Jessica Simor QC for her work on the case. The Good Law Project confirmed on Tuesday that this case is also set for an appeal hearing in July.
Comments on this article are now closed.