D-Day for May?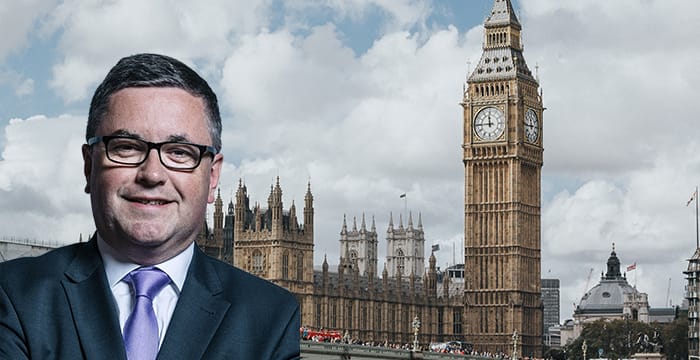 Robert Buckland MP, the current Solicitor General, has stated he believes a free vote on any possible Brexit deal "should be a way through this" current confusion.
In an interview with the BBC Radio 4's The World Tonight programme, Buckland argued that "this referendum was not fought on party lines, it was fought on Remain or Leave. It's nothing to do with political parties." He continued:
"This should be reflected in the form of a free vote that should be conducted by all the parties."
Buckland, who as Solicitor General advises the government on its legal position, working under the Attorney General, was one of only 202 MPs (and one of the 196 Tory MPs) who voted for Theresa May's Brexit deal yesterday and is known for being a loyal supporter of the government.
According to media reports, Buckland had also mentioned whether MPs might unite behind "a customs arrangement" though he did not give much more detail, and appeared to avoid the term "customs union". This is deliberate because a customs union is something that May has always positioned as a "red line" option that she would never consider.
Buckland's comments come as MPs must grapple with the extraordinary position they now find themselves in, first to consider the no-confidence vote in May for this evening, second to work out what on earth happens next.
They could do worse than consult the chair of the Bar Council's Brexit Working Group, Hugh Mercer QC, who today posted his refreshingly optimistic summary of where things stand. The Essex Court Chambers' barrister said:
"[T]he door is now more open to a range of other options beyond the Prime Minister's 'deal or no deal'. Those options include substituting the Political Declaration for a Canada plus style arrangement, a Norway plus deal with the UK becoming an EFTA member or, conceivably, in light of the CJEU Wightman ruling, unilateral revocation of the Article 50 notice itself. Those options have different implementation risks with knock on effects for certainty as any new proposals will need to pass a majority in Parliament and some will also need negotiation and ratification with the EU27 and/or the EEA members."