Free weekly sessions help members of the public and small businesses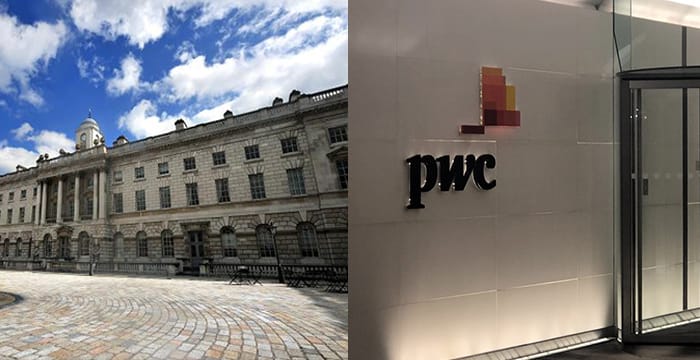 The legal arm of Big Four giant PwC has today launched a new pro bono offering in partnership with King's College London (KCL).
The tie-up will see around 30 PwC lawyers offer up their free time to work with KCL student volunteers and deliver the new community legal service. The weekly sessions will take place at King's Legal Clinic at the Dickson Poon School of Law on Thursday evenings during term time.
The initiative, which was co-founded by PwC's Kirsty O'Connor and Keily Blair, will provide members of the public, sole traders, small business owners and social enterprises with gratuitous advice on one-off legal matters. It is unclear exactly which areas of law the clinic will focus on.
Commenting on the new project, O'Connor, a solicitor in PwC's regulatory and commercial disputes team, said:
"This is an exciting and extremely important venture. Legal services should be available to everyone, regardless of their background or personal circumstances. Many of the clinic's clients have low household incomes and could not otherwise access legal support. For a society to be fair, income should not be a barrier to accessing justice."
Shaila Pal, assistant director of clinical legal education at KCL, added:
"King's Legal Clinic is delighted to be partnering with PwC on this new service for the community. Every year the clinic sees the demand for pro bono legal advice increase. Ordinary people and small businesses with limited means are faced with legal problems that they are unable to resolve without specialist assistance… It's also a valuable way for King's students to learn about how the law works in practice."
The new offering is part of PwC's wider strategy for community inclusion and wellbeing. The PwC pro bono unit, which launched last year, provides its lawyers with the opportunity to use their skills and experience to support community projects and widen access to the legal profession.
Legal Cheek's Firms Most List shows that PwC offers around 25 training contracts each year and has a whopping 743 offices in 157 different countries! Its newly qualified (NQ) London lawyers start on a salary of £63,000.