Solicitor exam success rates range from 100% to 37% at different institutions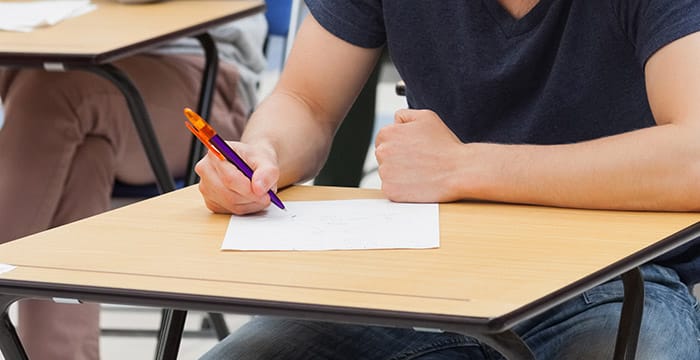 Where you learn the Legal Practice Course (LPC) for would-be solicitors has a major impact on your chances of passing, new figures on success rates show.
Data from the Solicitors Regulation Authority (SRA) reveals that LPC passes rates in 2016/17 varied widely among providers. A couple of institutions boast a 100% pass rate but the worst got only 37% across the line.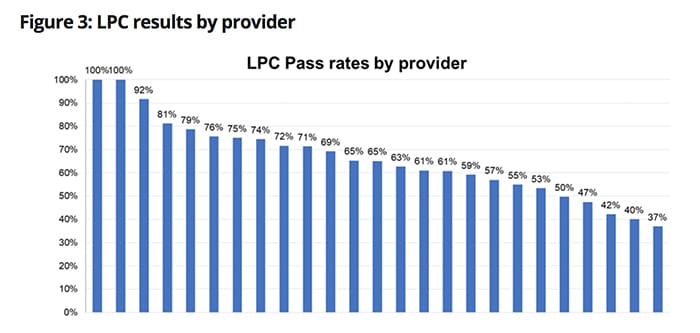 The regulator comments that "in addition to the variation in successful completion rates, there is significant variation between providers in terms of the proportion of students obtaining pass, commendation and distinction grades".
The SRA shrugs that "it is unclear what the reasons are for such a wide disparity in performance". The overall pass rate was 66%, with the rest failing, dropping out or deferring.
Legal education giants BPP University and the University of Law accounted for three quarters of all LPCers last year, whereas several providers took fewer than 50 students. The SRA muses that the big differences in student numbers could account for the huge variation in pass rates, but refuses to say what the tell-all percentages were at each institution.
There has been a rise in the proportion of ethnic minority students passing the LPC, after years of falling pass rates. Around 55% of Asian candidates went home with an LPC last year, up from 52% in 2015/16. Black students were still more likely to fail than pass, with 45% making the grade, but that is at least up from 40% the year before. This is still significantly behind white students, who passed at an unchanged rate of about 80%.
Men and women were equally likely to pass the LPC, although female candidates picked up a higher proportion of "distinction" grades.
Feedback from external examiners was "largely positive about the LPC overall" — which won't stop it being replaced by the new Solicitors Qualifying Examination (SQE) in 2021 — although they did raise some concerns. One sharp-eyed examiner noticed that "candidates' answers matched very closely the answer in the marking scheme", raising suspicions that "candidates may have been provided with a written answer as part of their course materials".
Another cynic said that "strong marks on a module were not necessarily reflective of the understanding of students".
6,600 solicitors qualified in 2016/17, according to the SRA, most of them via the standard LPC route.
The SRA's director of education and training, Julie Brannan, will be speaking at Legal Cheek's Future of Legal Education and Training Conference which takes place on Wednesday 22 May 2019 at Kings Place London. Tickets (first release) are available to purchase at the rate of £240 + VAT.