Nearly half say they'd quit current role to join a more forward-thinking firm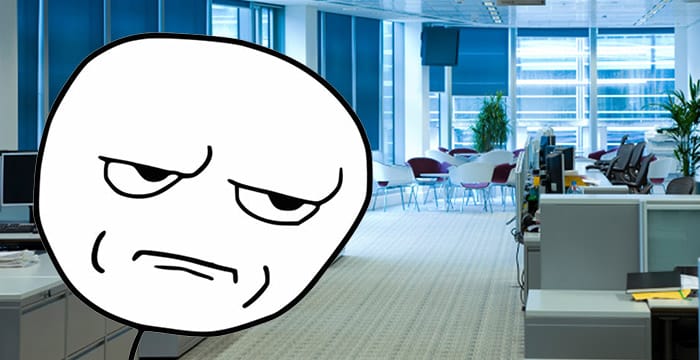 More than half of lawyers believe "stuffy office traditions" such as strict dress code policies and unnecessarily long meetings need to be ditched by their firms, according to new research.
The research, produced by online job website CV-Library, found that 60% of lawyers are in favour of dropping "outdated" office customs, while almost half (41.4%) claim they'd quit their current role to join a "more modern" firm if it failed to address the problems.
According to researchers, the most hated office tradition among lawyers are the standardised "9-5 working hours" (56.3%), followed by "professional dress codes" (45.7%) and "long meetings" (33.3%). Other office issues flagged by the 120 respondents were "having to work in the office every day" (31.1%), "annual performance reviews" (26.7%), "providing office snacks on your birthday" (23.4%) and set workspaces (19.2%).
Lee Biggins, founder and CEO of CV-Library, said:
"It's no surprise that the 9-5 working day is viewed as the most outdated tradition. Flexible working in lieu of these traditional working hours is a particularly hot topic right now and is something that candidates should seriously consider when searching for work."
While 72% of lawyers feel firms need to re-think office traditions, researchers found that just one in five (20.4%) believe it's up to their bosses to decide if they want to hold onto them or not. Rounding off the list of office norms is "having to call in when sick (instead of texting or emailing)" (15.9%), followed by "employee opinion surveys" (13.6%) and "employee of the month schemes" (11.4%).