An uplift of 4%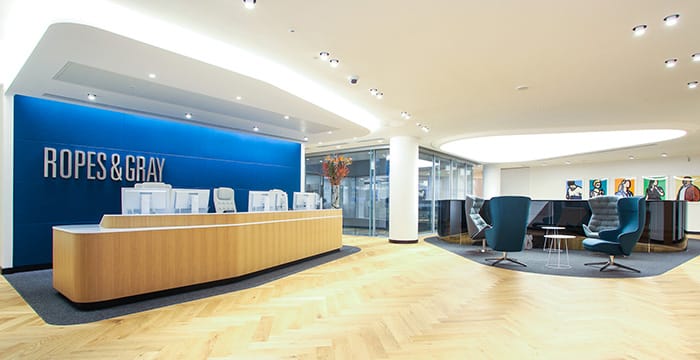 Ropes & Gray has become the latest law firm to bump junior lawyer pay, confirming today that salaries for its newly qualified (NQ) associates in London now sit at £120,000 — a rise of 4%.
Previously on £115,000, the Boston-headquartered outfit confirmed associates may also receive a bonus on top of this hefty six-figure sum. As things stand, trainee pay sits at £46,000 in year one, rising to £50,000 in year two.
Meanwhile, Ropes & Gray confirmed that it will retain two out of three (67%) of its London trainees, who are due to qualify next month. They will join the firm's private equity transactions and asset management practices. The firm, which takes on around seven trainees each year, retained 100% of its London rookies (six out of six) last autumn.
Rohan Massey, London training principal partner, said: "We're proud of our trainee programme, as we are of our highly talented trainees… [They] join a firm that is committed to supporting the development of its lawyers throughout their careers and has a strong track record of promoting its best lawyers to partner."
Turning to the firm's performance in our Trainee and Junior Lawyer Survey 2018-19, it notched up A*s for quality of work, partner approachability, perks and office, as well as As for training, peer support, tech and social life.
As we reported last year, the 11-office outfit launched a hybrid trainee recruitment process in a bid to attract top graduate talent irrespective of their background. This sees the firm use elements of two distinct hiring tools, contextual recruitment and CV blind, to create a new 'best of both' approach.