Emily Scott was struck off after reporting fraud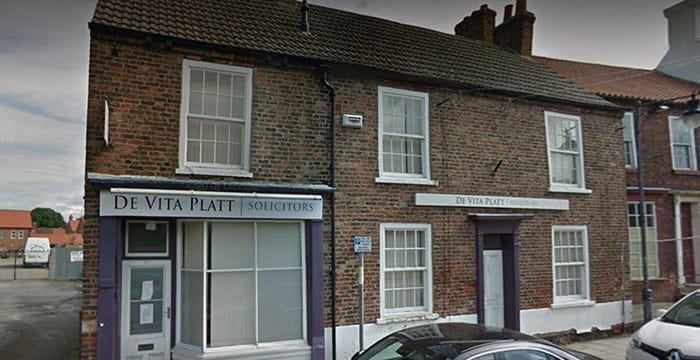 A young solicitor who was struck off after blowing the whistle on misconduct at her former firm has said she felt "terribly let down" by the regulator.
As reported by Legal Cheek, Emily Scott was removed from the roll last week despite a disciplinary tribunal accepting she'd been "deceived, pressured, bullied and manipulated" by a senior lawyer at the firm. Although expressing "considerable sympathy" for the now 31-year-old, the tribunal said the "horrendous" working environment did not excuse her dishonesty in matters concerning client funds.
Speaking in the wake of the decision, Scott has criticised both the Solicitors Regulation Authority (SRA) and the Solicitors Disciplinary Tribunal (SDT) for failing to adequately protect her. Scott, who left Lincolnshire outfit De Vita Platt Solicitors in November 2014, told the Sunday Telegraph:
"They encourage you to give them information then hang you out to dry. This could potentially prevent others coming forward in the legal world."
The two solicitors who ran the firm, Jonathan De Vita and Christopher Platt, were also struck off for falsifying bills, misappropriating client funds and misleading the regulators.
Reflecting on her decision not to blow the whistle sooner, something she was criticised for by the tribunal at the time, Scott continued:
"Whenever I questioned what they were asking me to do Mr Platt would say I could be replaced easily and there were hundreds of law graduates desperate for training contracts… I was trying to leave, but was told by recruitment companies that not completing my training at De Vita Platt could be frowned upon by other employers. I was between a rock and a hard place."
According to the judgment, Scott waited almost two years to report the misconduct, two months after she had completed her training contract and had left the firm. She admitted falsifying bills, but told the tribunal she had been "under the instruction of Mr Platt".
Arguing that people should not be punished for bringing wrongdoing to the attention of the regulator, Scott added:
"I'm not a dishonest person. I acted naively and have now lost a career that I had pursued since the age of 18. The governing body and tribunal has punished me for doing the right thing."
An SRA spokesperson declined to comment on Scott's case specifically, but said:
"Solicitors must act with integrity, and that includes reporting serious misconduct. Our whistleblowers' charter sets out that if someone is involved in wrongdoing, reporting to us can act as mitigation, particularly if done promptly.
You can contact LawCare by calling 0800 279 6888 in the UK or 1800 991 801 in Ireland.