New procedure is labelled 'justice-light'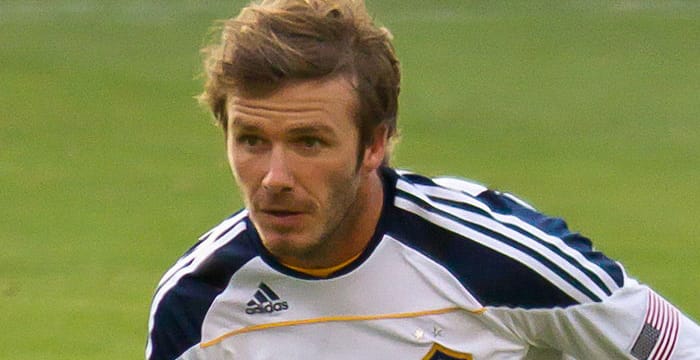 When David Beckham's motoring case came up this week — he was caught driving his Bentley whilst on his mobile phone (the phone bit is the crime, not the Bentley) — the big news was not that Beckham was up for a motoring offence in the first place but that his case was not heard in a public court.
Under new money-saving rules, where a defendant pleads guilty to "non-imprisonable" crimes such as going through red lights and fare-dodging, the case can be heard by a single lay magistrate without an open court hearing and without the defendant attending.
Beckham was due to appear at Bromley Magistrates' Court facing the prospect of six points on his licence and a £200 fine. Instead, he admitted to the offence by post.
Concerns have been raised about the new process, known as the single justice procedure. "A fundamental principle of our justice system is at stake here, justice needs to be seen to be done," argues Jon Collins, chief executive of the Magistrates' Association, "it should be open for public scrutiny."
There is an additional problem too, says Collins, which is that if the whole process — from being charged with an offence to being found guilty of it — is done without a hearing, individuals do not fully appreciate its implications: "There is a risk that the system appears to be purely administrative rather than judicial. This is a serious process and you are pleading guilty to a criminal offence. Individuals may choose not to get legal advice, or may not explore possible defences they could use, and then end up with a criminal conviction."

Penelope Gibbs, director at campaigning organisation, Transform Justice, labelled the procedure "justice-light" and told Legal Cheek that it had not been sufficiently scrutinised before being introduced:
"There is a real problem here that the whole process hinges on an individual receiving the correct paperwork in the post and clearly understanding what the process is. A significant percentage do not respond for a variety of reasons — if you do not respond to the notice in time, you are assumed to be guilty and convicted. Plus there is a real risk of a lack of understanding of what the implications are at the end of the process."
One cautionary tale of individuals not appreciating the procedures and which hit the headlines a couple of years ago, concerns a businessman who had got on a London bus without paying for his ticket. He had forgotten his wallet and was let on as the bus driver agreed to let him pay another time (he frequently travelled on the route). A ticket inspector subsequently got on the bus and the individual was charged with fare evasion. When the notice came through, the busy businessman just agreed to pay the fine "to make it go away". It was only when he was sent a penalty notice of almost £800 for not paying a £1.50 bus fare that he decided to appeal.
The single justice procedure is just one element of a £1 billion reform programme being undertaken by HM Courts and Tribunals Service (HMCTS), which also includes the introduction and roll-out of online courts. The House of Commons justice committee has launched an inquiry into concerns over access to justice as a result of the broader set of reforms.
The Ministry of Justice (MoJ) has told the media that the single justice procedure provides what it calls "swift justice" that "reduces the burden on magistrates so they can focus on more serious cases."
In an added twist to the Beckham case, Bromley Magistrates' Court did confirm earlier this week that there would, after all, be an open court hearing (on 17 April) because, mysteriously, "further information" was required.