Richard Collins heads for the exit not long after predecessor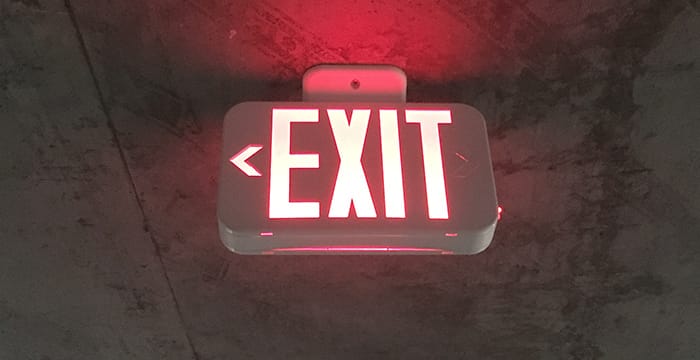 The head of policy at the Solicitors Regulation Authority (SRA) is leaving after only a couple of months in post. The move comes as the regulator gears up for a massive shift in how solicitors are trained, with a new qualifying 'super-exam' a couple of years away.
A spokesperson for the SRA confirmed to Legal Cheek today that Richard Collins, a nine-year veteran of the organisation, is leaving his job. Collins is responsible for policy and education at the regulator.
Former SRA policy supremo Crispin Passmore left at the end of 2018 to start a consultancy business — advising on the very legal education reforms he helped to shape. The regulator said at the time that Collins would take up Passmore's mantle on educational work from the beginning of 2019 "as we move into the implementation phase of our policy and education reform programmes".

But Collins is now off to pastures new as well. The experienced exec will join the Royal Institution of Chartered Surveyors, having worked at the SRA in various roles since September 2010.
The move comes at a time when the SRA is grappling with the mammoth task of overseeing a new, centralised assessment for all would-be solicitors. The Solicitors Qualifying Examination (SQE) is due to be launched in September 2021. Students who have started a law degree before then will have the option to qualify under the old system up until 2032.
Julie Brannan, the SRA's director of education and training, recently told Legal Cheek that the organisation is going full steam ahead with the pilot phase of the new super-exam, which will likely cost students between £3,000 and £4,500 to sit.