'You be quiet sir'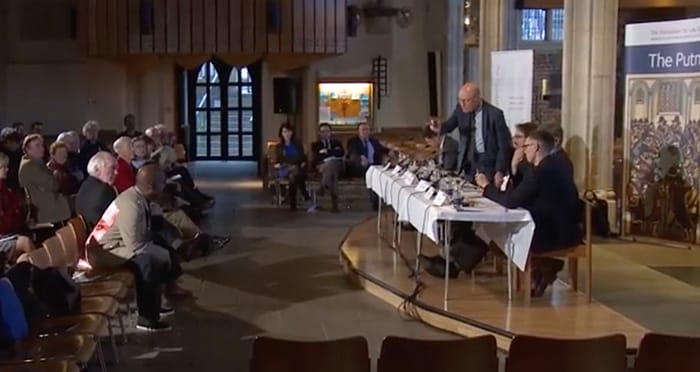 A heckler has discovered first-hand why you should never interrupt a panel discussion chaired by one of the country's top legal commenters.
As part of this year's Putney Debates, a series of annual public discussions which take place at St Mary's Church in Putney, South London, a group of leading academics and lawyers gathered to discuss judicial independence.
There was, however, a brief moment of adrenalin-fuelled excitement during the discussion when the debate's chair, Joshua Rozenberg, confronted a heckler.
The footage, posted online earlier today by Rozenberg himself, shows a man enter the church and sit on the front row of the audience, before attempting to interrupt one of the panellists.
Ever the professional, Rozenberg can be seen immediately rising to his feet, pointing at the man, and saying: "Sit down and be quiet, otherwise we'll have to ask you to leave!" With the man continuing to talk, the top legal commentator and Legal Cheek contributor hits back again: "You be quiet sir, or we'll ask you to leave."
Facing the prospect of ejection and Rozenberg's steely gaze, it's at this point the man finally decides to be quiet.