Victor Kruchinkin described former flame as a 'gobby ethnic from Zone 8' after she ended relationship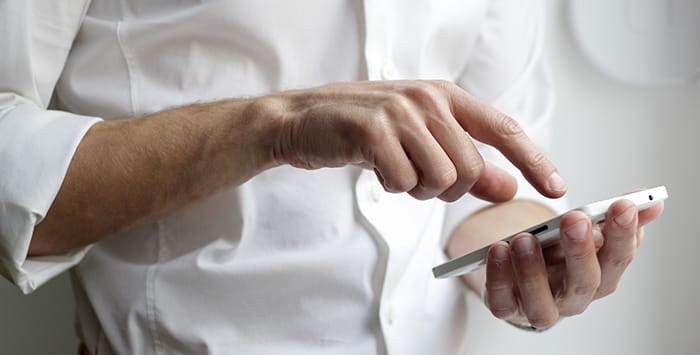 A junior solicitor has been handed a community order after he sent a string of abusive messages to a woman he met online, including one in which he claimed he only had sex with her to punish her for "being fat and for having saggy t*ts".
Victor Kruchinkin, who at the time was a lawyer at Adams & Remers Solicitors in Pall Mall, London, described Miss X as a "gobby ethnic from Zone 8" via Facebook after she called time on their brief relationship, CourtNewsUK reports.
Southwark Crown Court heard how they met through the dating app Bumble in December of last year and met on two occasions before Miss X ended things.
According to the report, 32-year-old Kruchinkin then sent a number of messages to Miss X, including one in which he said she was "lucky to still be alive" and another where he described himself as a "psycho". In a further message, he reportedly wrote: "I f**ked you as punishment for wasting my time, for being fat and for having saggy t*ts, for having a loose p***y and for being overweight."
Property law specialist Kruchinkin, who was admitted to the roll in January 2018, is said to have told Miss X he'd created a false Facebook account to seduce her and she would never be able to trace him, the report adds.

Kruchinkin was arrested at work in January after Miss X reported the messages to the police.
In a statement read to the court, Miss X said: "I was unable to leave my house for the first few days for fear he was around the corner. I was extremely worried he would try and take my life. I believe that the crime was motivated by race because he used the N-word."
The lawyer admitted a charge of persistently making use of the public communications network to cause annoyance or anxiety.
The report reveals Kruchinkin was originally sentenced to six weeks in prison, suspended for 12 months, along with 100 hours unpaid work and 25 days of rehabilitation activity. This, however, was later reduced on appeal to a 12-month community order, 100 hours of unpaid work and 15 days of rehabilitation activity. A restraining order that previously barred Kruchinkin from contacting Miss X was also lifted.
Kruchinkin's barrister, Tahir Ali, told the court: "He [Kruchinkin] did make a veiled threat. He met her on a dating website and he shared a night of intimacy with her. In relation to whether this offence was racially aggravated, it is my submission that it was not."
Ali explained that Kruchinkin was diagnosed with Asperger syndrome which meant "he has a propensity to speak his mind without thinking through the consequences", adding: "That may explain why Mr Kruchinkin wasn't able to hold himself back — quite strange for a solicitor who worked for a commercial firm in the City."
A spokesperson for the Solicitors Regulation Authority told Legal Cheek: "We are investigating before deciding on appropriate action."