Doughty Street's Amal Clooney lands UK foreign office role
Human rights barrister appointed media freedom envoy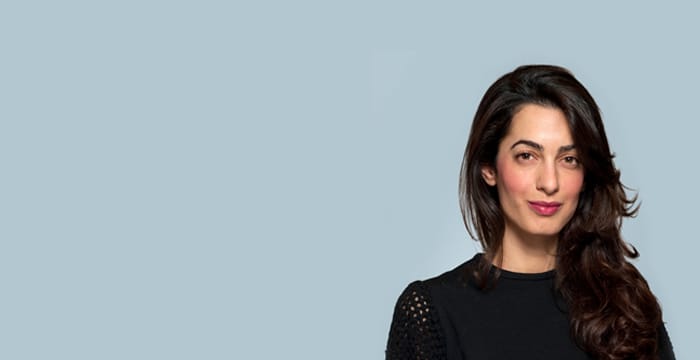 High-flying Doughty Street Chambers barrister Amal Clooney has been appointed by the UK government as special envoy to the Foreign and Commonwealth Office.
In her latest role, the international human rights specialist will chair a panel of legal experts who will support countries to repeal "outdated and draconian laws" and "strengthen legal mechanisms" to protect journalists.
Nearly 100 journalists were killed, 348 detained and 60 taken hostage by non-state groups in 2018 alone, according to the UK government.
The Foreign Secretary, Jeremy Hunt, said the panel will examine legal and policy initiatives that states can adopt to improve media freedom. This includes:
• Offering advice to governments who want to strengthen legal mechanisms to improve media freedom.
• Supporting the repeal of outdated and draconian laws.
• Encouraging and supporting governments to help ensure existing laws and international obligations are enforced.
• Promoting best practice and model legislation to protect a vibrant free press.
Commenting on her appointment, Clooney, who along with the other experts will work on a pro-bono basis, said:
"I am honoured to have been appointed as the Foreign Secretary's Special Envoy on Media Freedom and to have been invited to chair the high level panel of legal experts."
She continued: "Through my legal work defending journalists I have seen first-hand the ways in which reporters are being targeted and imprisoned in an effort to silence them and prevent a free media."
Earlier this year, Legal Cheek reported that a mystery law student had forked out a reported $8,100 (£6,140) to have lunch with Clooney at Jean-Georges, a two-Michelin-star French restaurant in New York. The meal was understood to be one of the items up for sale as part of an annual fundraiser hosted by Columbia Law School, the Ivy League institution where Clooney has been a visiting professor since 2015.