Organisation representing solicitors is doing a terrible job of it, former policy guru Crispin Passmore says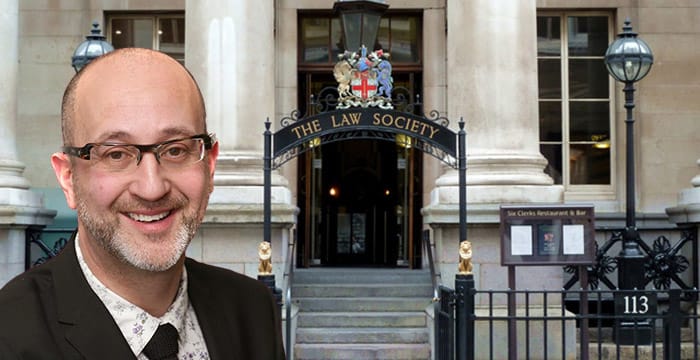 An influential legal policy guru has launched a scathing attack on the "protectionist" Law Society, accusing the venerable institution of going against the interests of its members in campaigning to protect traditional law firms.
Crispin Passmore, a former director of policy at the Solicitors Regulation Authority (SRA), says that the Law Society had been "captured" by "backward-looking" small time solicitors who are "contemptuous of 'big law', of innovative law firms and of change".
In a blog post published by Legal Futures, Passmore blasts the society as a "protectionist trade association" that needs to reform or die.
The post cites the Law Society's opposition to solicitors operating outside a traditional law firm setting as an example of its backward ways. Adding insult to injury, Passmore argues, "solicitors in those businesses, solicitors in separate business and those in unregulated business are paying 30% of their practice fees to an organisation that uses the cash to campaign against them competing against traditional law firms. It really is a model that cannot last much longer".
Passmore reports the feeling of "many solicitors" that their representative body is "irrelevant, though expensive". The ex-SRA bigwig says that the Law Society should focus on representing individual solicitors rather than the interests of firms.

Calling for Chancery Lane to ring the changes, Passmore writes:
"To deliver this sort of Law Society focused on members, we need to see significant governance changes, starting with the Council, currently compromising of 100 solicitors, to make it fit for purpose and flexible. An immediate decision to not take 30% of regulated firm's practising certificate fee would signal intent that it is focused on representing individual solicitors and does not favour one business model over another."
The criticism of the 100-member governing council echoes that of former Law Society chief exec Catherine Dixon, who dramatically resigned in 2017 after her frustration with the "bureaucratic" set-up boiled over.
Sticking to "protectionism", Passmore concludes, will leave the Law Society heading to "irrelevance and then extinction".
Passmore, who recently set up as a consultant, has not been shy with his opinions since leaving the SRA. Over the weekend he defended the role of unregulated McKenzie Friends, arguing that a clampdown — likely to be popular with lawyers — would be "disastrous for the poor".
The Law Society has been appraoched for comment.