Lady Justice Sharp to succeed Sir Brian Leveson — as predicted by Joshua Rozenberg for Legal Cheek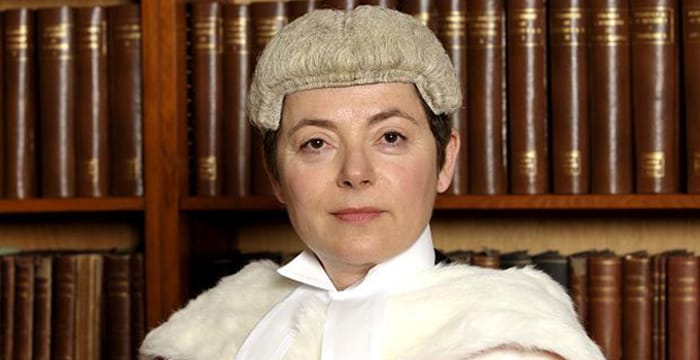 The Queen's Bench Division (QBD) of the High Court is to get its first female president, with the news that Lady Justice Sharp will succeed Sir Brian Leveson, who is due to retire later this summer.
Sharp studied law at Bristol University and was called to the bar in 1979. She took silk in 2001. Sharp received her first taste of life on the bench in 1998 as a recorder, a role she held for ten years. The 63-year-old was elevated to the position of High Court judge of the QBD in 2009 and was appointed vice-president seven years later.
The QBD covers criminal matters and a wide range of civil claims including personal injury, negligence, breach of contract, libel and defamation.

The former 1 Brick Court barrister's appointment will not come as a surprise to our regular readers. As part of a predictions piece for Legal Cheek published to mark the New Year in January, top legal affairs journalist Joshua Rozenberg described Sharp as "the favourite" to replace Leveson.
You heard it first: https://t.co/LTepdq7qs5 pic.twitter.com/bUO93N0NL7

— Joshua Rozenberg (@JoshuaRozenberg) April 5, 2019
Leveson, 69, took up the position in October 2013 following the promotion of former QBD president, Lord Thomas, to the role of Lord Chief Justice of England and Wales. Sharp will start her new job on 23 June.
News of her appointment follows calls by the Supreme Court's president, Lady Hale, for greater judicial diversity on the UK's highest bench. Hale, one of three women that currently make up the Supreme Court's 12-strong bench, argued that an "ideal balance would be at least 60/40 either way."