'I should put my money where my mouth is', says Jaime Hamilton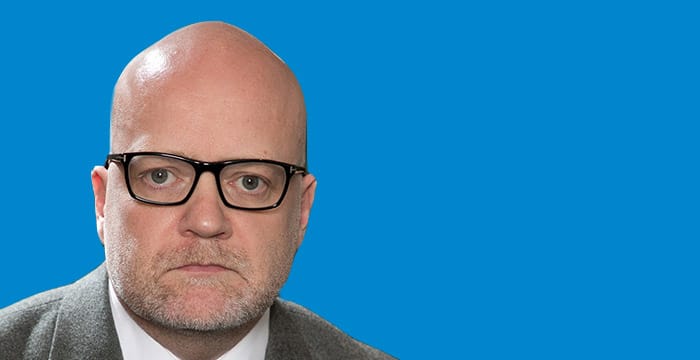 Readers will recall how last week we revealed that a London chambers was advertising an internship lasting up to six months in which one lucky wannabe barrister would gain "real world legal experience". Sounds good, right? Unfortunately, there was a catch: it was "unpaid".
At the time, a spokesperson for 9 King's Bench Walk (9KBW), a set covering crime, immigration and regulatory matters, appeared to defend the offer, pointing to the fact it covered interns' travel expenses.
Our story prompted an outcry online. Victoria Anderson, a solicitor and CEO of social mobility charity Big Voice London, argued that unpaid internships "exploit" students "who feel the need to take the position and deters and damages the prospects of those who can't". Temple Garden Chambers barrister Daniel Sternberg tweeted: "There's a reason why unpaid pupillages were ended. Unpaid 6 month internships are no different", while a Legal Cheek reader in our lively comments section wrote: "Depressing that this still continues".
Another vocal critic on Twitter was Jaime Hamilton QC, a criminal specialist at Manchester's 9 St John Street, who described the "unpaid" offer as "plain wrong" and something that "just should not happen".
This is plain wrong. Absolutely, appallingly wrong. It just should not happen – London chambers offers 'unpaid' internship lasting up to six months – Legal Cheek https://t.co/unRia3Sfzz

— ViewFromTheNorth (QC!) ? (@jaimerh354) April 26, 2019
However, the top silk went one step further, and less than 24 hours later, revealed he was offering a paid placement of his own. The successful candidate will receive "at least minimum wage" during the two-week summer internship, which Hamilton will pay for out of his own pocket.

I have been critical of a chambers offering an unpaid internship. Thinking about it overnight I thought I should put my money where my mouth is – this summer I will offer 2 weeks paid work experience, paying at least minimum wage.

— ViewFromTheNorth (QC!) ? (@jaimerh354) April 27, 2019
Speaking to Legal Cheek this morning, Hamilton confirmed he will set out the application process for his offer within the next week or so, but did reveal this will involve a written application and interview via Skype or phone. He said:
"I will provide minimum funding so that it does not require the successful candidate to forgo two weeks of paid work. The two weeks will be shadowing a number of my colleagues and friends. I also intend to provide some personal mentoring for the successful candidate — I will provide them with an advocacy exercise and feedback and will provide them with advice about CV etc."
On the issue of internships within the legal sector, Hamilton drew a distinction between short periods of unpaid work experience, including the traditional mini-pupillage, which allows aspiring lawyers to "experience what the role is like", and lengthy unpaid roles which place a "handbrake on diversity". Hamilton continued:
"An opportunity which is only open to those that can afford it runs the risk of providing someone with an advantage which is simply not open to everyone. The fact that it is not open to everyone in a way which is likely to disproportionately impact upon sections of society already unrepresented at the bar means that, even if well meaning and even if the internship has been a great thing for some, they should not be part of the landscape at the modern bar. There are better ways that chambers can assist those seeking pupillage."