Decision comes after Gordon Caplan announced he'd plead guilty to fraud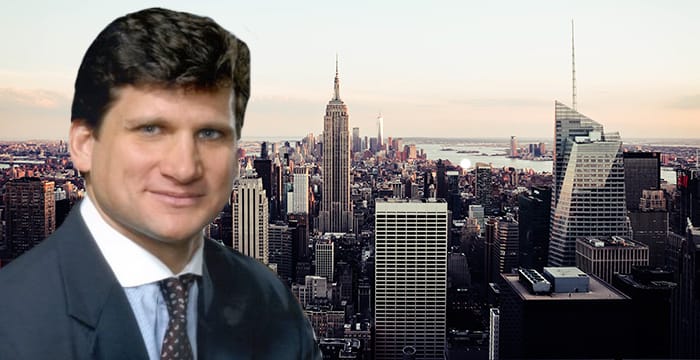 Top US outfit Willkie Farr & Gallagher has confirmed that its previously suspended co-chair, Gordon Caplan, is no longer a partner at the firm. The decision to cut ties with the high-flying lawyer comes after it was announced he'd plead guilty to fraud as part of the elite admissions scandal currently rocking prominent universities across the US.
Legal Cheek reported last month that Caplan was accused of paying $75,000 (£57,000) to college coaches for a scheme to bump up his daughter's college entrance exam score. The 52-year-old was charged with conspiracy to commit mail fraud and honest services mail fraud. Caplan was placed on leave and scrubbed from his firm's website.
Willkie has now confirmed Caplan is no longer a partner at the firm. "Caplan's departure is a result of his involvement in the college admissions matter and his recent statement regarding his intent to plead to a criminal charge," the firm said. "At Willkie, nothing is more important to us than our integrity and we do not tolerate behaviour that runs contrary to our core values. We remain focused on our responsibilities to our clients, partners and employees."

The move comes after Caplan's lawyers released a statement in which he said he took "full and sole responsibility" for his actions. Apologising to his family, friends, colleagues, the legal profession and students everywhere who have been accepted to college through their own hard work, Caplan said:
"I want to make clear that my daughter, whom I love more than anything in the world, is a high school junior and has not yet applied to college, much less been accepted by any school. She had no knowledge whatsoever about my actions, has been devastated to learn what I did and has been hurt the most by it."
Caplan is understood to be one of 13 parents who agreed to plea deals. His agreement places his offence level at 11, which, according to Above The Law, means for someone with no criminal history, "a recommended term of eight to 14 months in prison." The site, however, notes the court will "ultimately do its own assessment of any potential jail time".
Other big names implicated in the scandal include Full House actress Lori Loughlin and Desperate Housewives star Felicity Huffman.
New York-headquartered Wilkie has ten offices, including London, and around 700 lawyers across the globe. The firm's profit per equity partner (PEP) stood at $2.97 million (£1.74 million) last year, the 17th highest in the US.